You can upgrade or downgrade your plan at any time by going to the Pricing page.
Step 1: Select Plan
Select the desired plan from the Pricing Page. You can choose between:
1. Monthly or Annual Subscription
2. Basic or Premium Plans
Step 2: Billing Information
The information on this page will appear on your invoices. Please ensure your company information and VAT details (if applicable) are correct. Click
'Proceed to Payment'
to continue.
Step 3: Payment Method
Select your payment method or if you have a promo code, you can apply it. Then click
'Review your order'
.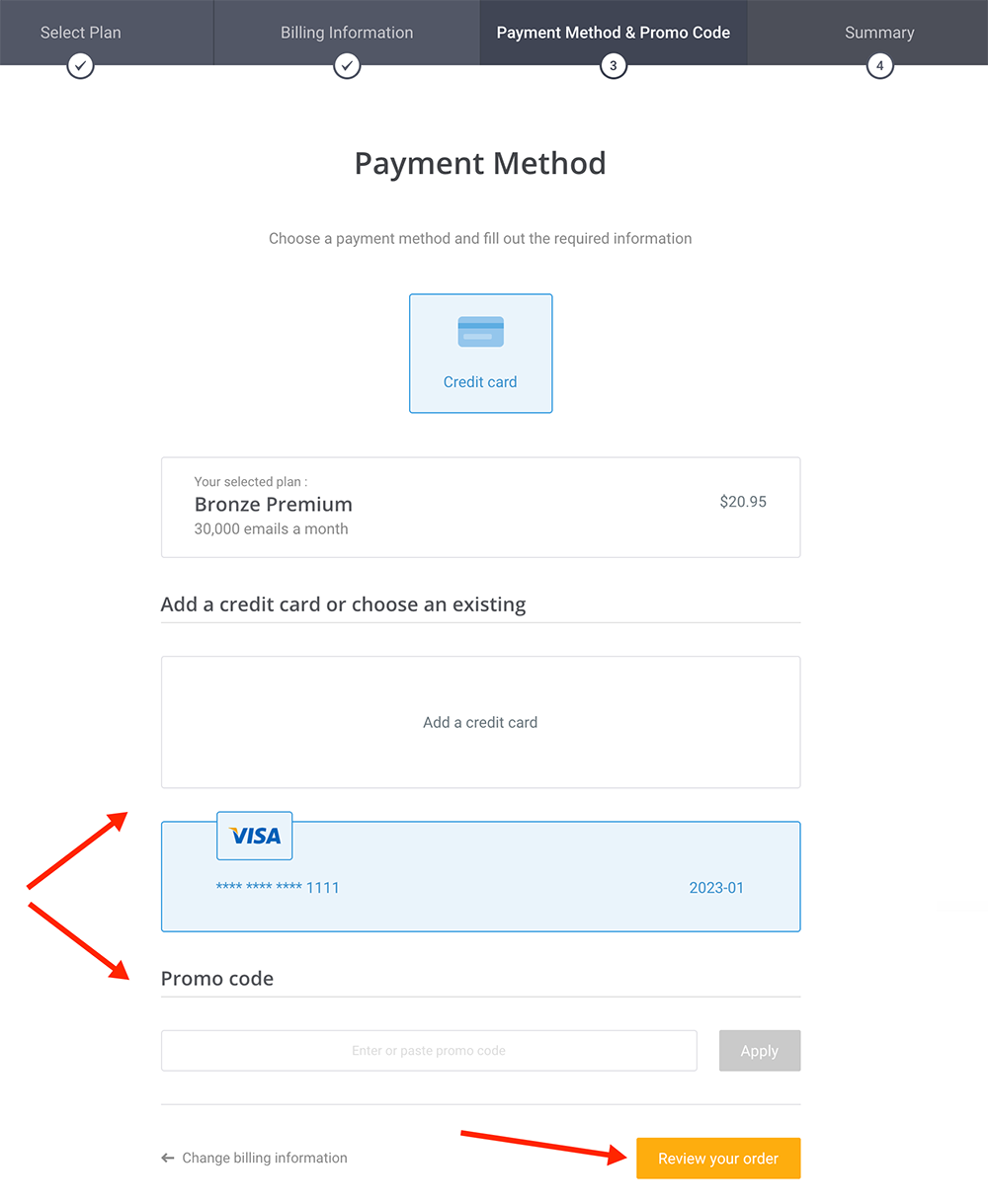 Step 4: Order Summary
On the
Order Summary
page, review your company information and selected plan details. If you are upgrading from a Free Plan, your new plan will
start immediately
. Otherwise, select whether to apply the new plan immediately or at the end of your subscription plan
The last step is to click
'Confirm your order'
.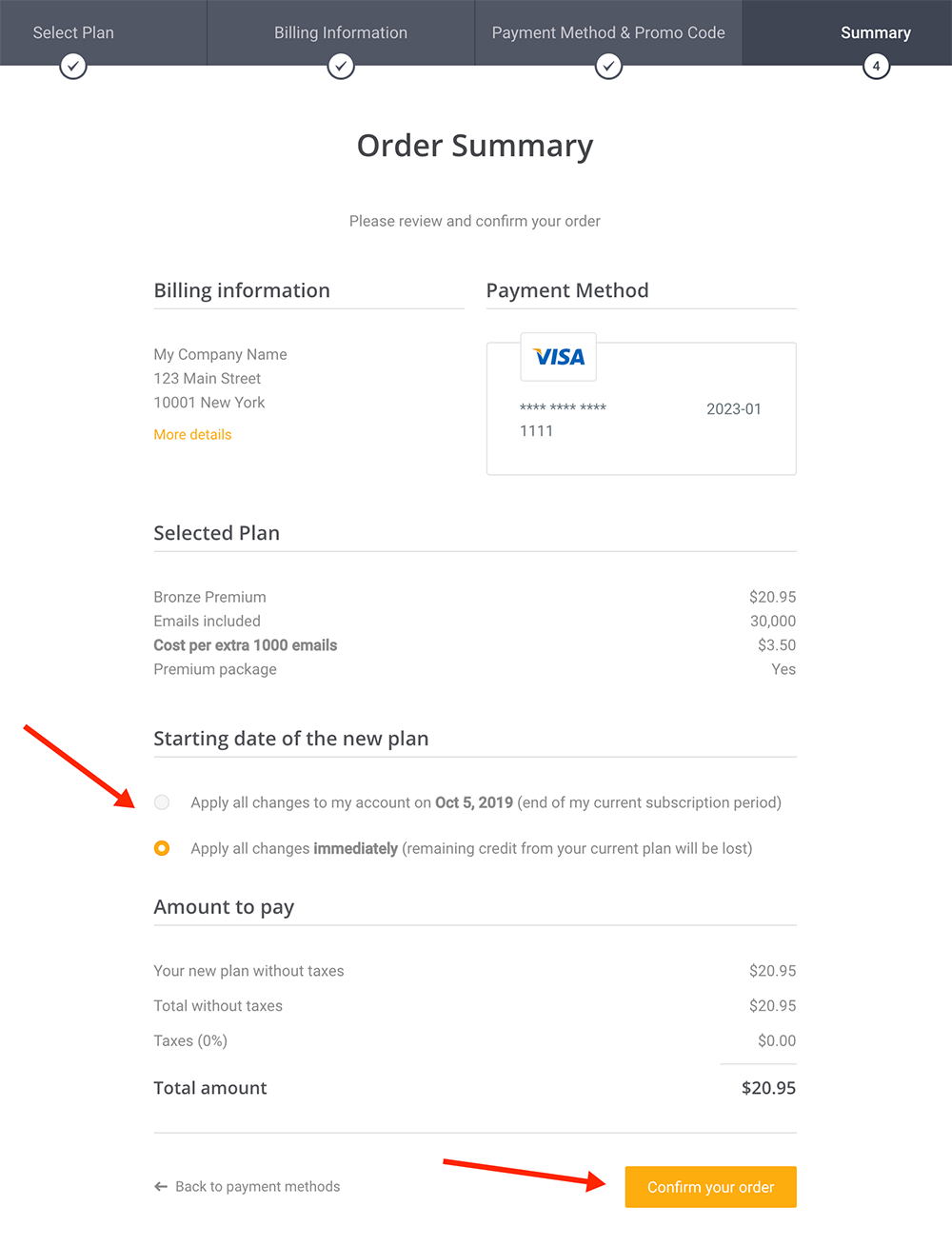 Please note:
• When you switch plans, you can choose to change your plan immediately or at your next renewal date.
• Each monthly subscription has a fixed volume of email credits, and unused credits cannot be transferred when changing plans.
• If you downgrade to a Free Plan, you will be limited to 200 emails per day (6,000 per month), with
no
sub-account (API key) feature.
• If you have a pending campaign, changing your plan will not affect it (unless you downgrade to the Free Plan, then you will be limited to only 200 emails per day).
• If you have a dedicated IP (Silver Plans and above), and downgrade to Crystal, Bronze or Free, you will lose the reputation acquired with your dedicated IP.
• If you are changing
from
a Premium Plan
to
a Basic Plan, your access to the Premium Features will be removed (Automated Workflow, Segmentation, A/B Testing, Campaign Comparison, Real-Time Monitoring, Ask Your Deliverability Expert, Account sharing etc).