You can easily view the email volumes of all your sub-accounts by going to My Account → Sub-account Usage.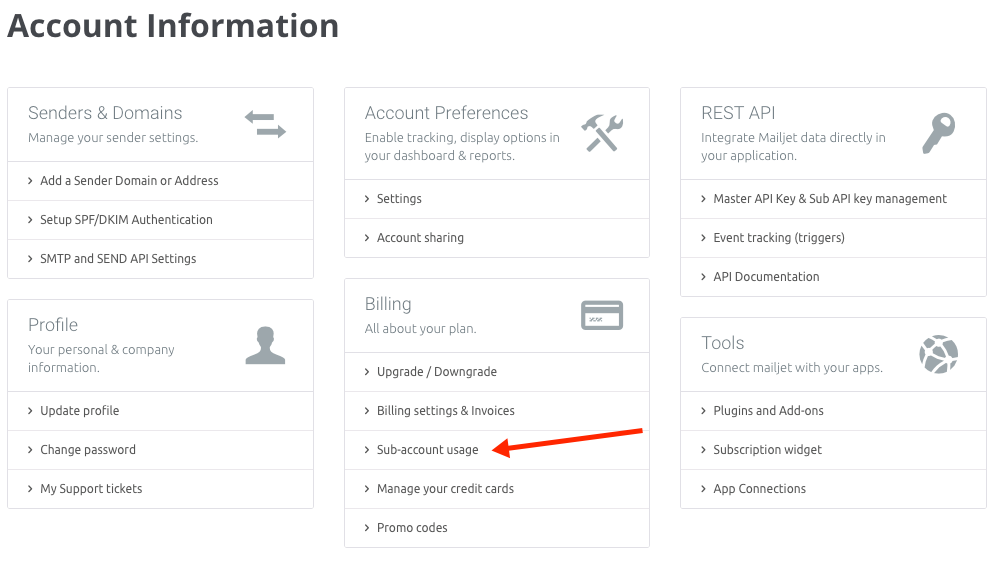 The Sub-account usage page is only accessible from the Primary Account that has
at least
one sub-account.
The table shows the volume sent per sub-account and is ordered from oldest to newest account.
By default, the volume shown is for the last completed billing/subscription period, or for new accounts, the billing volume to date. In the event you change your subscription plan before the subscription period is completed, the sub-usage table will show the volume of the
last
completed cycle.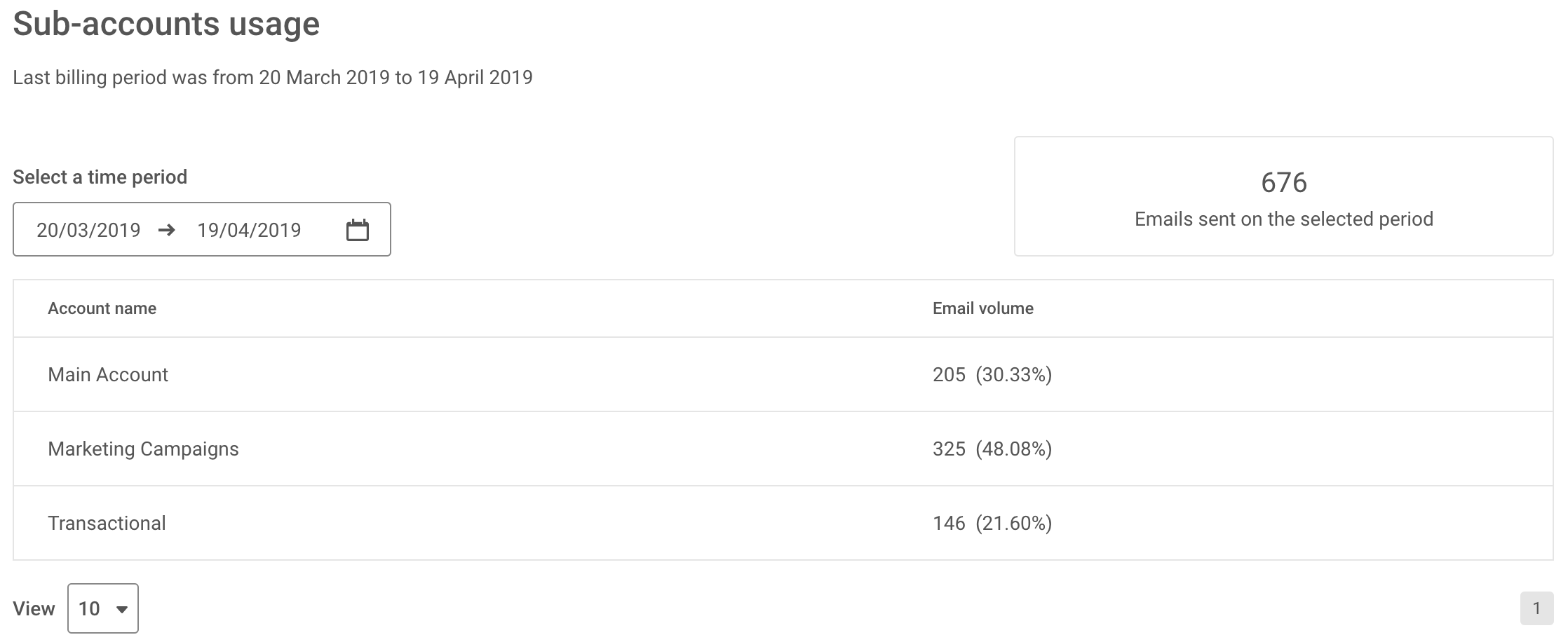 Use the date range picker to view the sending volume for a selected period (maximum of 3 months within the last year).