You can create a subscription (sign-up) widget from the Subscription Widget page. Once you add the widget details, the HTML code will be generated automatically and then you simply copy & paste it to your website.
From the menu, select
Contacts → Subscription Widgets
.
Then click the
'Create new widget'
button.

Pick the desired widget type - embedded or popin - and click the
Select
button.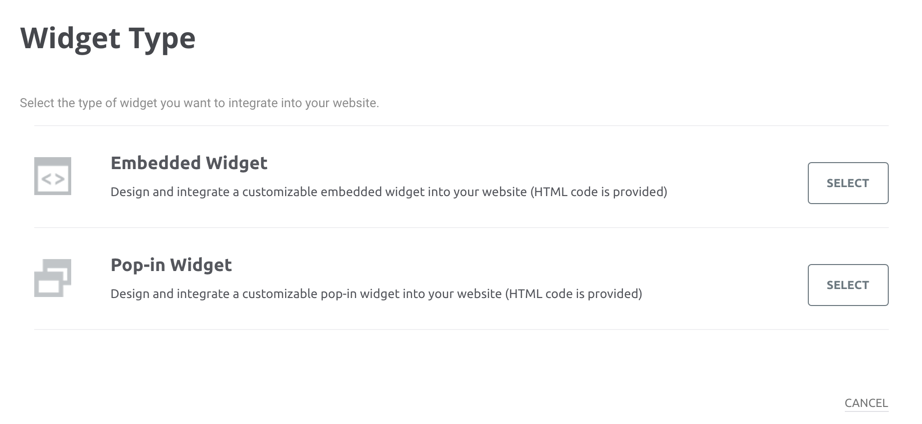 On the
Widget Creation
page, you will enter the widget parameters (name, contact list, ...) and design the different parts of the widget (form, confirmation page,...).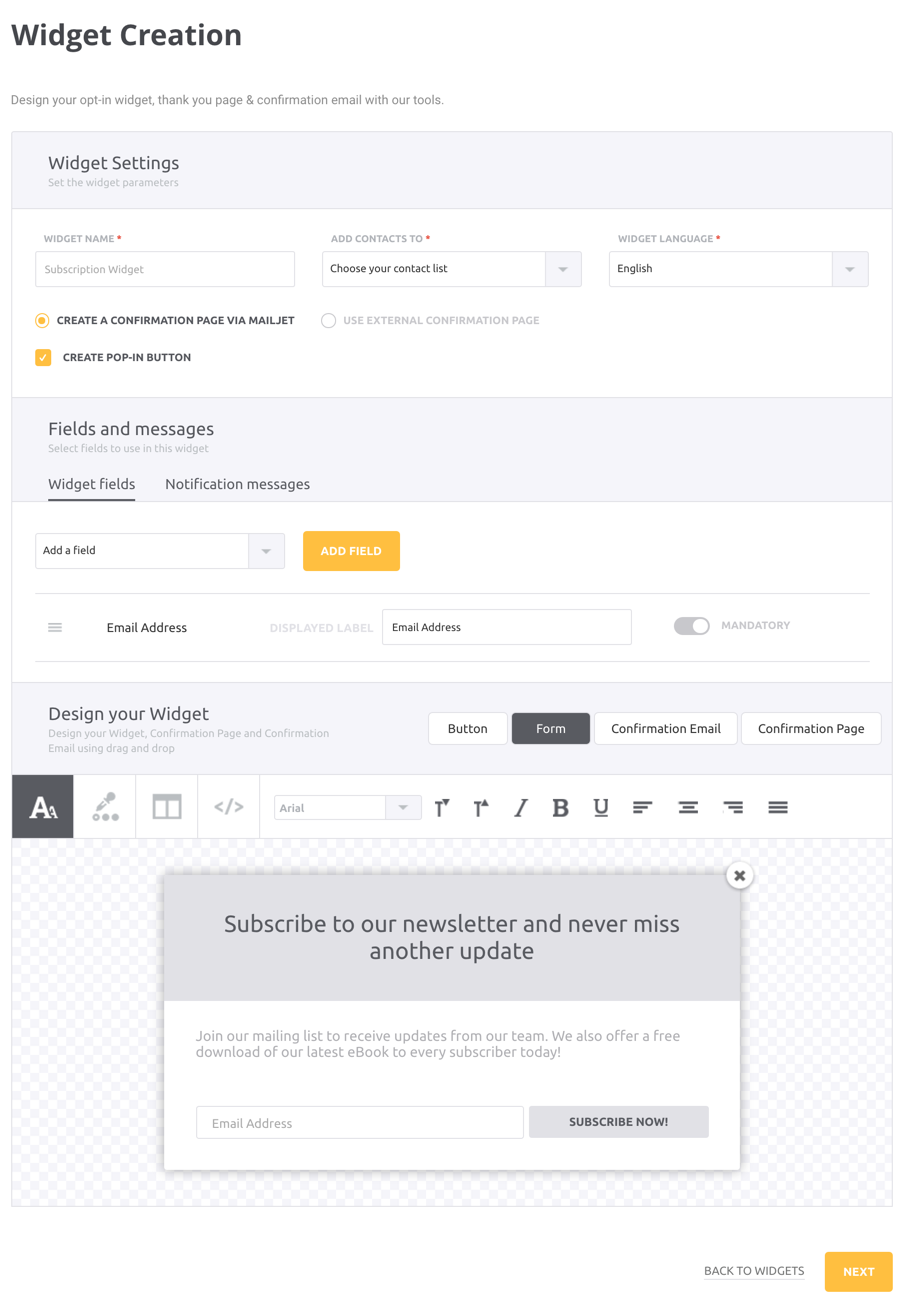 Once you are happy with your widget design, click the
'Next'
button to continue.
On the Widget Confirmation page, you will need to enter the sender name and subject for the Confirmation Email. Then click the
'Save Widget'
button in the lower right corner.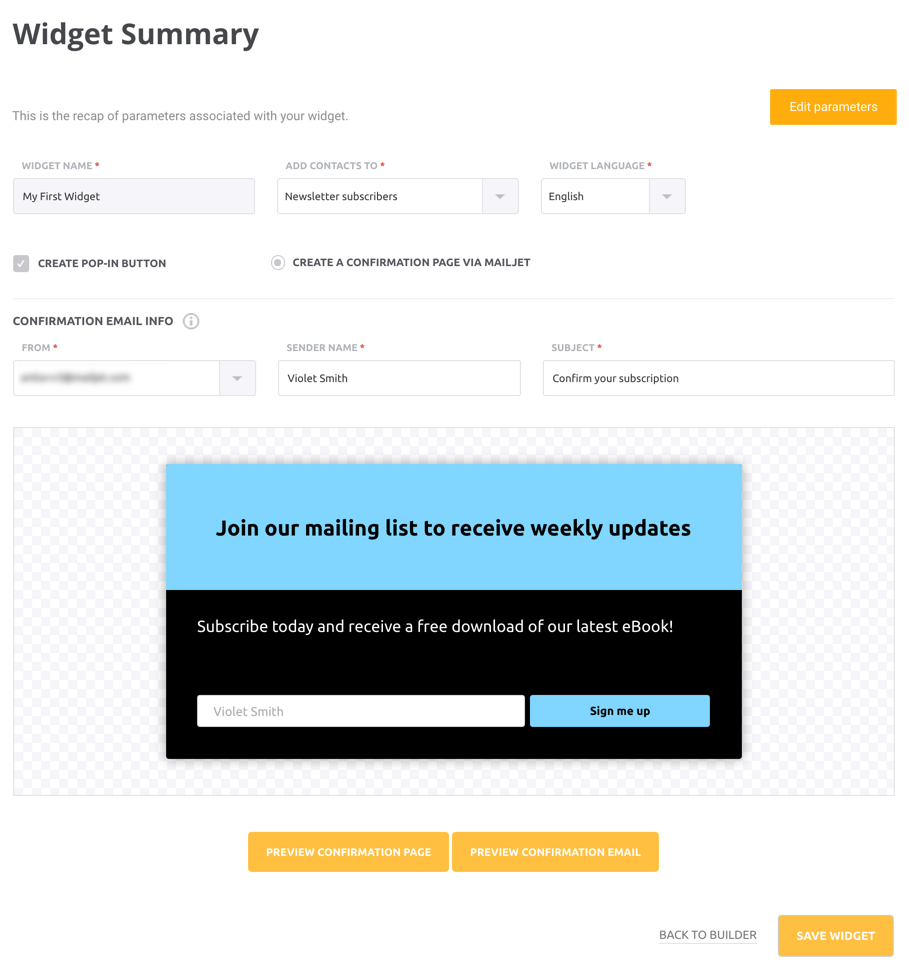 And congratulations, you have created your first widget. All you need to do is copy the HTML code into your website!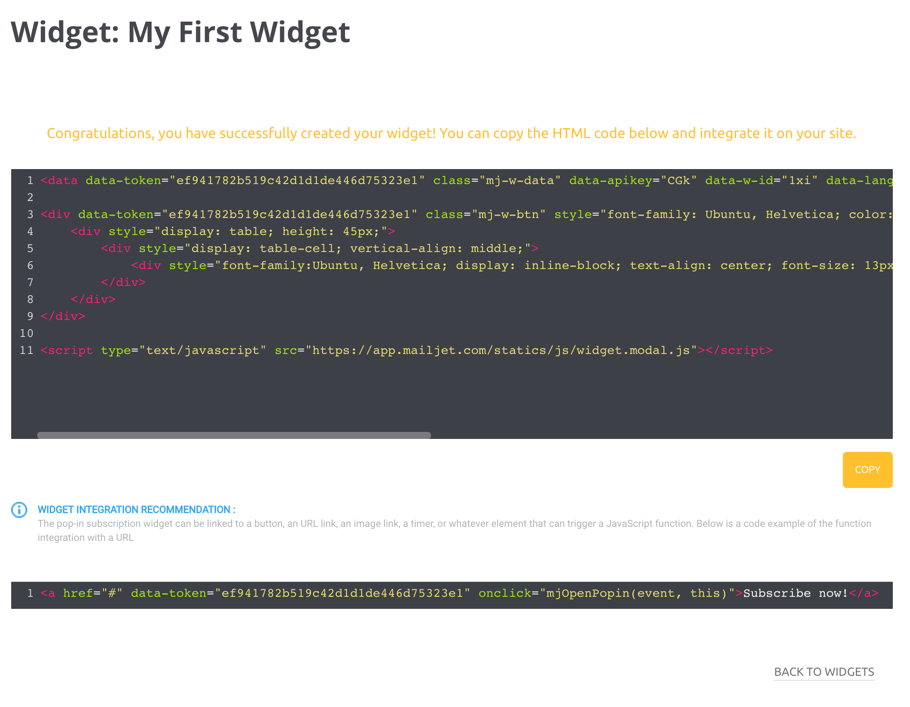 For detailed information, please see our
Widget Guide
.