There are a few common reasons why you may get an error when subscribing to a Mailjet Plan or launching it:
1) Not having a valid payment method in Azure
Make sure your Azure subscription can subscribe to paid services. Check your payment methods by clicking on
Cost Management + Billing → Payment Methods
or contact the Azure Team for support.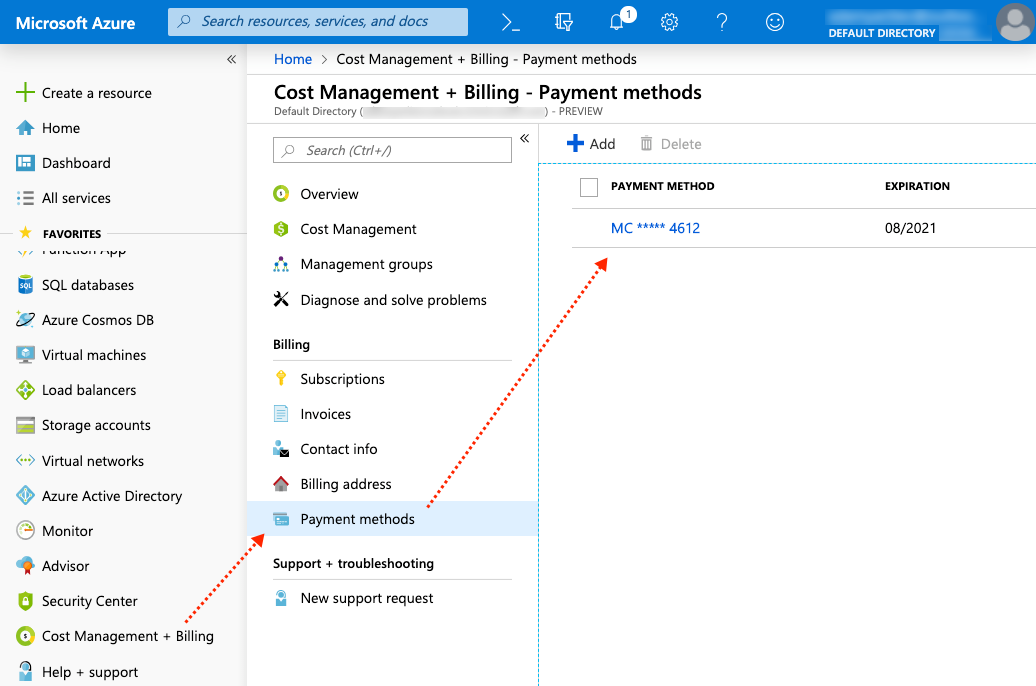 2) Creating more than one Mailjet Resource with the same Azure subscription ID
You can only have one Mailjet service per Azure subscription ID (directory). Any additional Mailjet services will produce an error upon launching. Go to
Cost Management → Subscriptions
to create a new subscription ID for each new Mailjet service.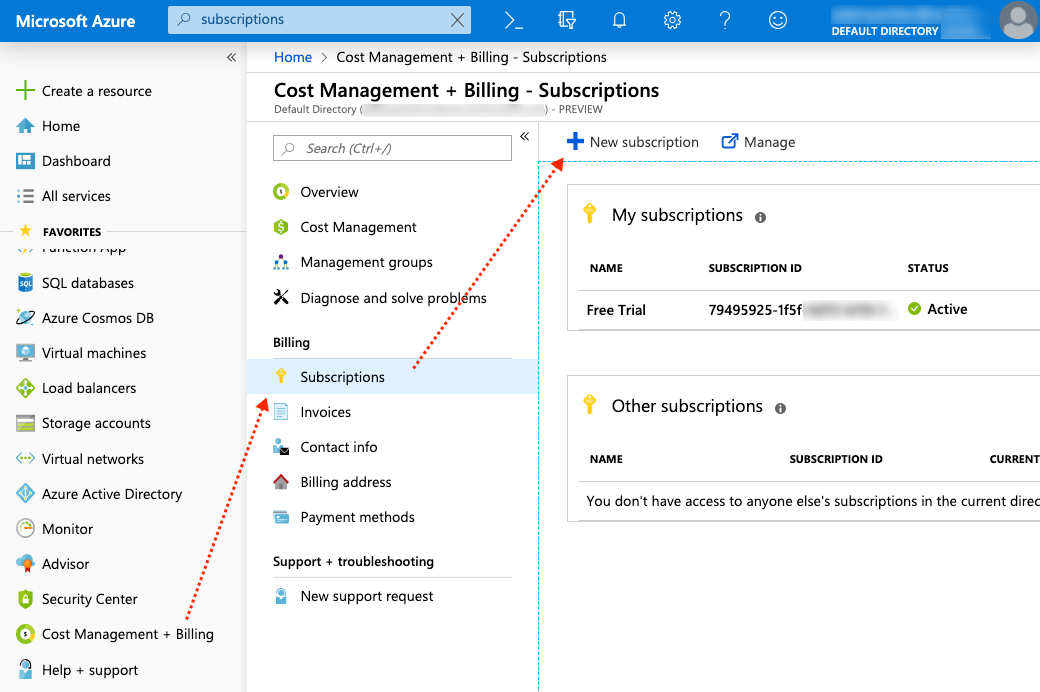 If the above scenarios
are not the reasons for your error
, please contact our Support Team and provide the generated error messages from your Azure activity log:
i) Open the Activity log within Azure by clicking
Monitor → Activity Log
.
ii) Select your subscription ID and apply a timespan filter to narrow down the log entries. Then click
'Download as CSV'
to and attach the file to your Mailjet Support Ticket