Go to My account and click 'Manage your credit cards'.
Add a credit card:
Click the
'Add new credit card'
button.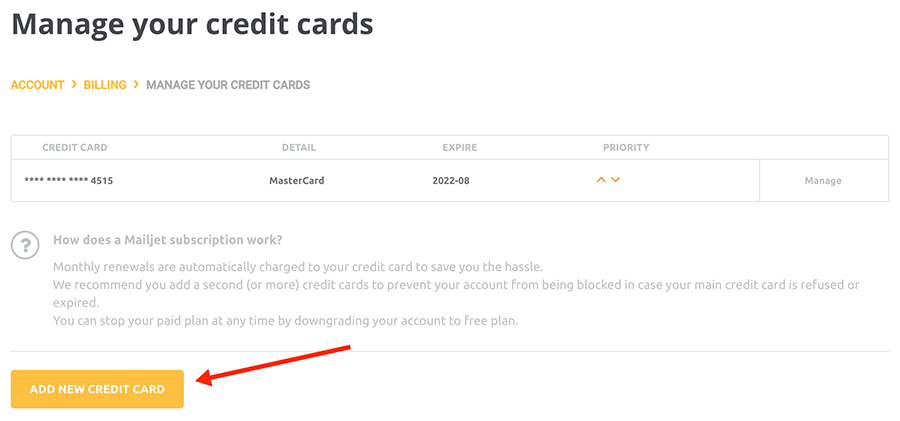 Enter your credit card details and then click
'Save'
.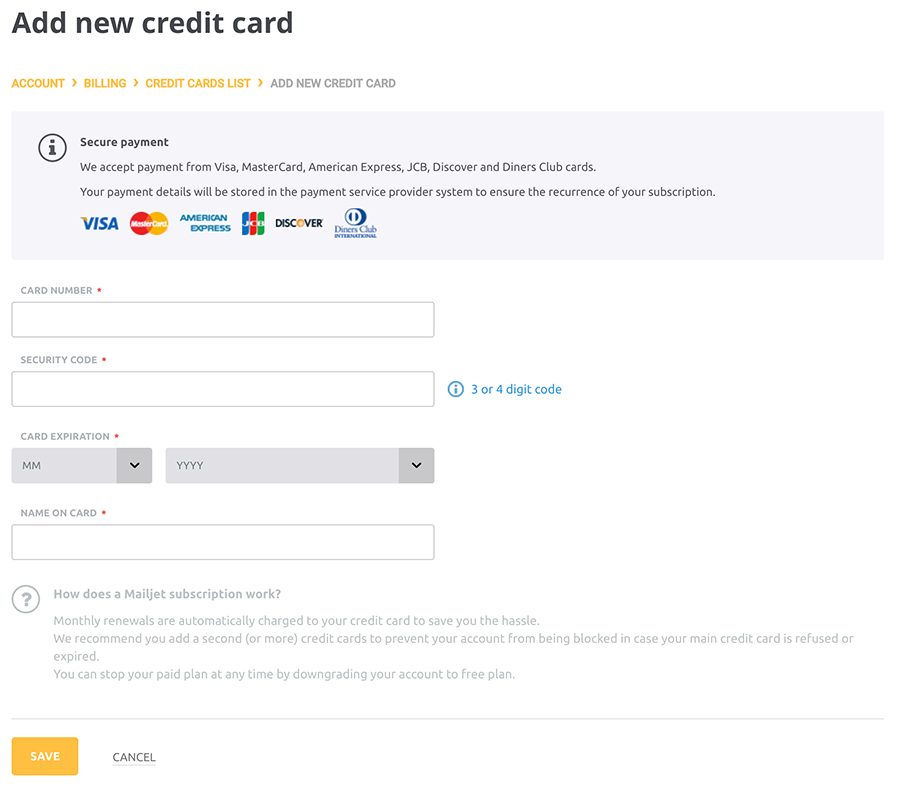 If an error message appears when adding a new credit card, it may be a refusal from your credit card company. Simply contact your credit card company to authorize this new transaction.
Please note, you can also add a new credit card to your account during the payment process when upgrading or downgrading your plan.
Adjust the priority of existing credit cards:
Simply click on the sort arrows to change the credit card order. The card at the top of the list will be used by default when making payments.

Remove a credit card:
Hover your mouse over
'Manage'
, and click the trash can.
Please note: if you have only one credit card on your account, please contact Support to have it removed.