There are two ways to apply your promo code: during the checkout process if you are changing plans or activating the code directly if you are staying on the same plan.
Please note: Promo codes cannot be used with Annual Billing.
Activate your promo code
If you are
currently on the relevant plan associated with the promo code
, you just need to activate it. Go to
My Account → Promo codes
. Enter the promo code and click
'Check'
.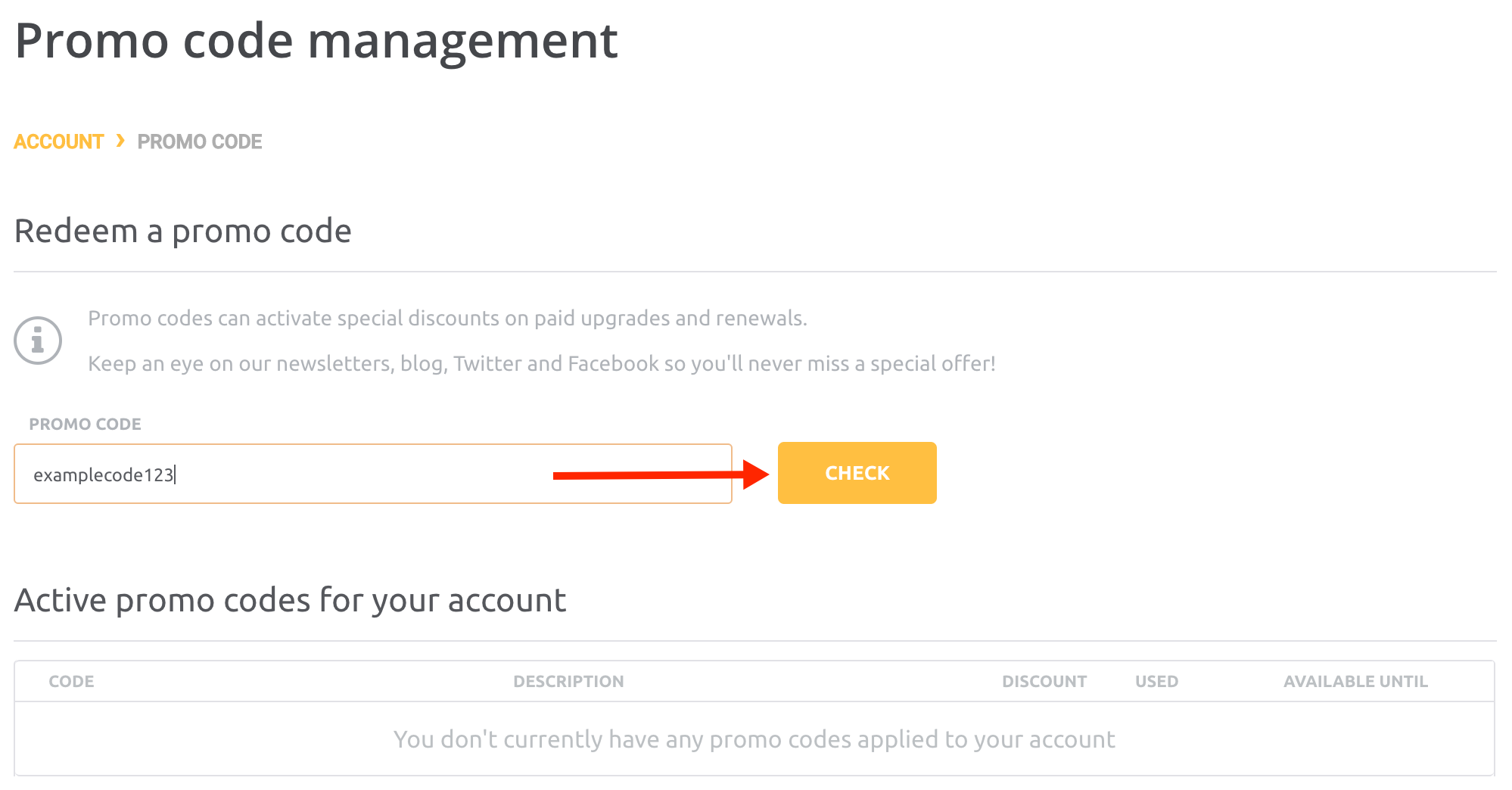 Once activated, the promo code will be
automatically
applied on the next renewal date. :)
Apply your promo code
If you
need to change to the plan associated with the promo code
, you can simply apply the code during the payment method page.
Go to the
Pricing
page and select the relevant plan.
Continue to the Payment Method page. Enter your promo code and click the
'Apply'
button.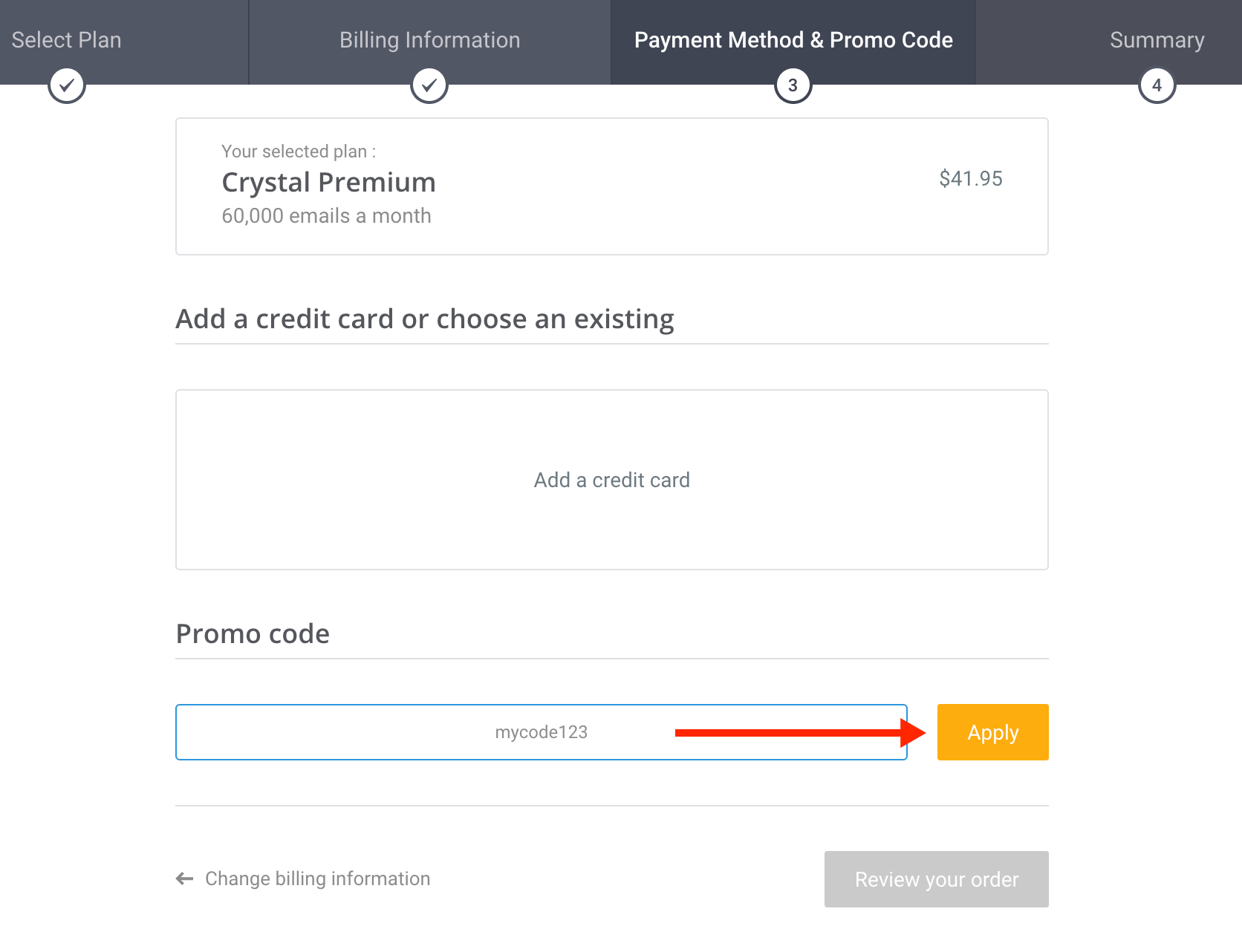 Note: If you are upgrading from a Free plan to a Paid plan and you are using a promo code that doesn't cover the full amount of the Paid plan, you will have to provide a credit card to pay for the remainder of your monthly subscription.
If needed, select your credit card, then click
'Review your order'
to continue.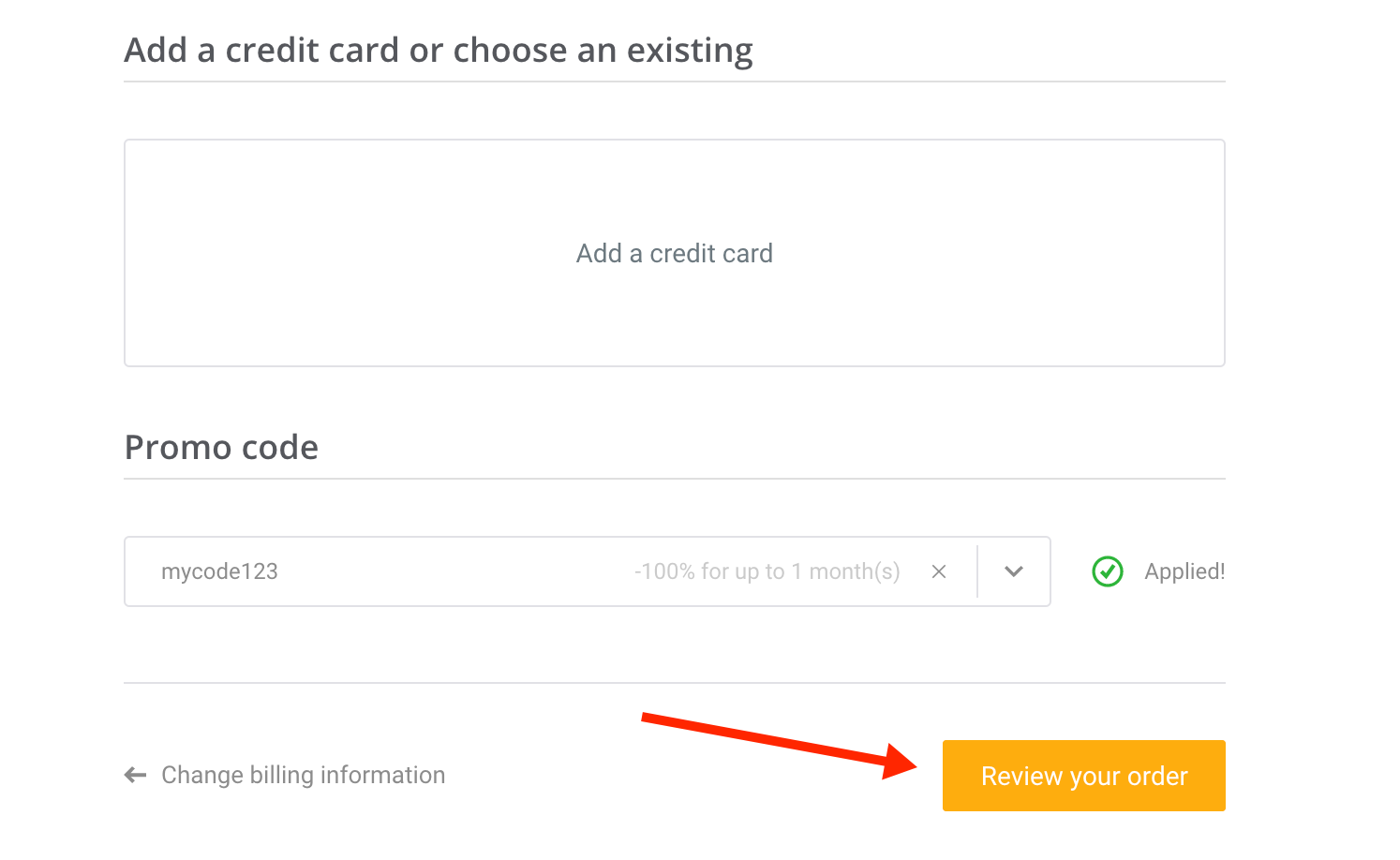 On the
Order Summary
page, select whether to
apply the changes immediately
or
at the end of your subscription plan
.
Please note: If you are upgrading from a Free Plan, your new plan will start immediately.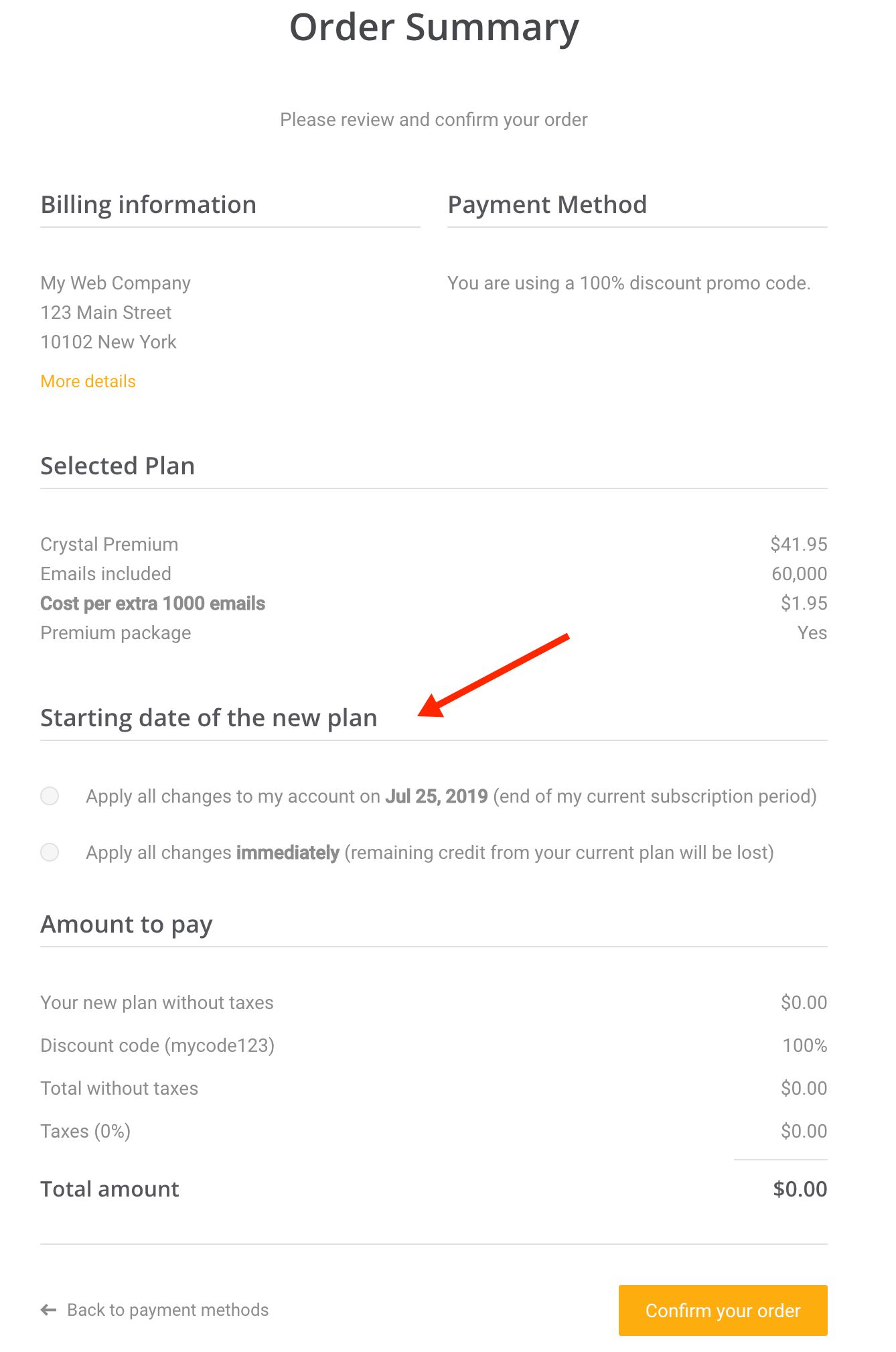 Review that the promo code was applied to your order and then just click
'Confirm your order'
.
How Promo Codes Work:

• On renewal, our system always checks the availability of activated codes and automatically applies the code related to the chosen plan with the highest discount.

• If a code is applicable for multiple months, it will be automatically applied until it expires.

• Check how many times a promo code has been used and its availability by going to the Promo Code page.