You can add contacts to a new or existing contact list by uploading a (CSV, TXT, RTF) file or by pasting the information into the form provided.
From the menu, select
Contacts → Contact Lists
.
Then click
'Create a contact list'
.

Enter a contact list name.
You can upload your contact in a file (CSV, TXT, RTF) or manually paste in the information.
For this example, we will select
'Insert Manually'
.

Paste the contact information and click
'Continue'
.
Match each of your contact properties by selecting a contact property or create a new one.
If you import a date field, you will be prompted to select a date format. (Learn more about
Supported Date Formats
.)
Once your properties are matched, click
'Continue'
.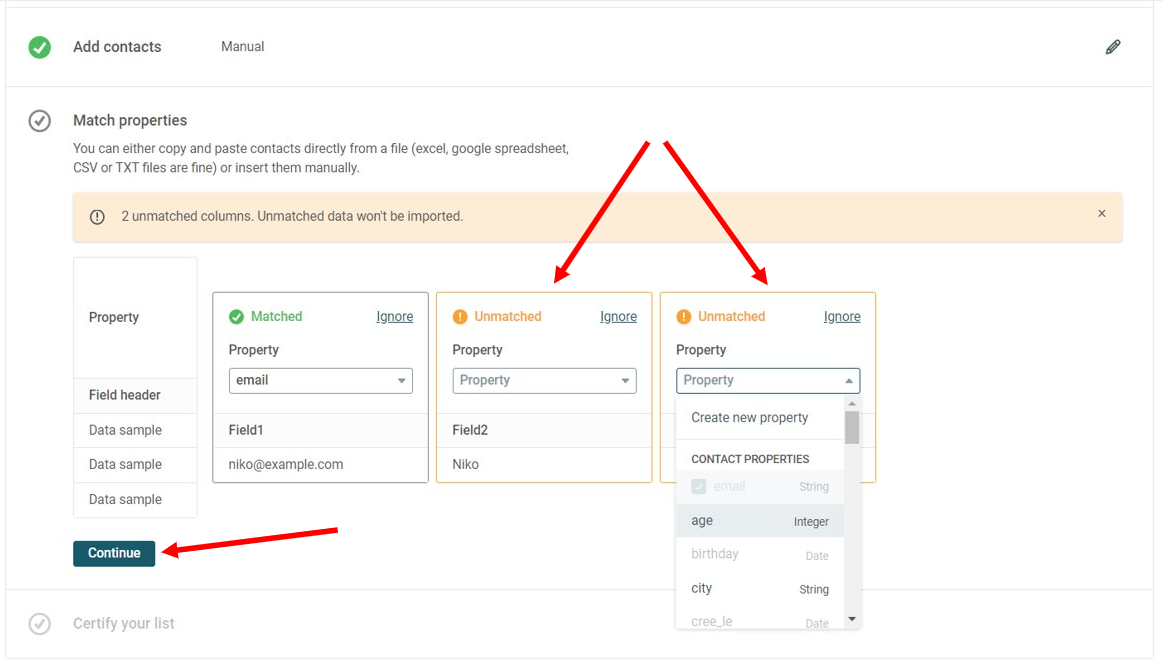 The last step is to read and accept the sending policy by checking
'I certify that'
and then click
'Create list'
.

To learn more, please read
Managing your Contact Lists
.