To permanently delete a contact and all their contact information from your account, go to their contact profile page, click the cog icon, and select 'Delete contact'.
The stats related to the contact will not be affected, but rather the email address will be replaced with the phrase
'Deleted Contact'
.
Note: When a contact is deleted, it will be anonymized immediately and then completely removed within 30 days to meet GDPR requirements.
If a previously deleted contact subscribes again to your newsletter, they will be added as a
new
contact.
If you need to delete multiple contacts simultaneously, please navigate to your All Contacts page. From there, you have three options for deleting them:
Selecting contacts from the list.
Select the email addresses you wish to delete (up to a maximum of 50) and click on the delete option.

Uploading a CSV file
Select "Manage Contacts" and upload a CSV file (up to 20mb) that contains the contacts you wish to delete.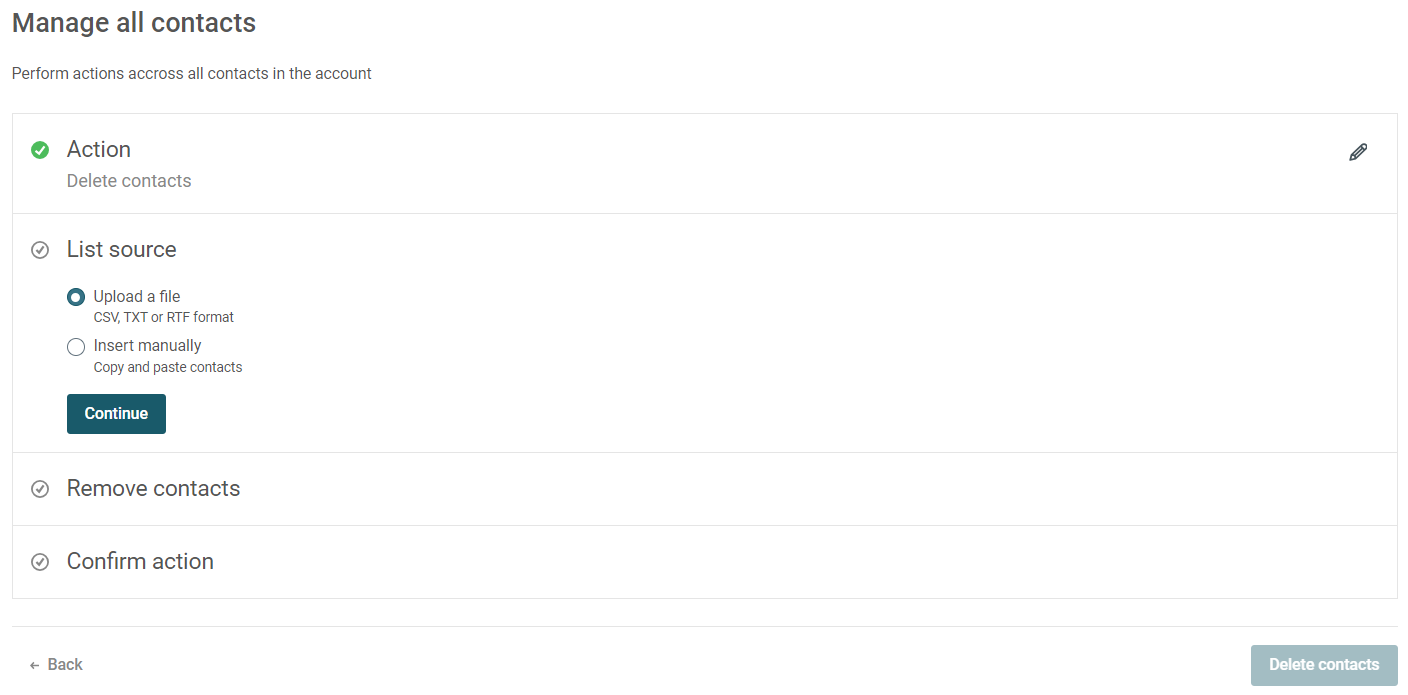 Manually entering the contact information
Select "Manage Contacts" and manually enter a list of contacts (up to 20mb) to be deleted.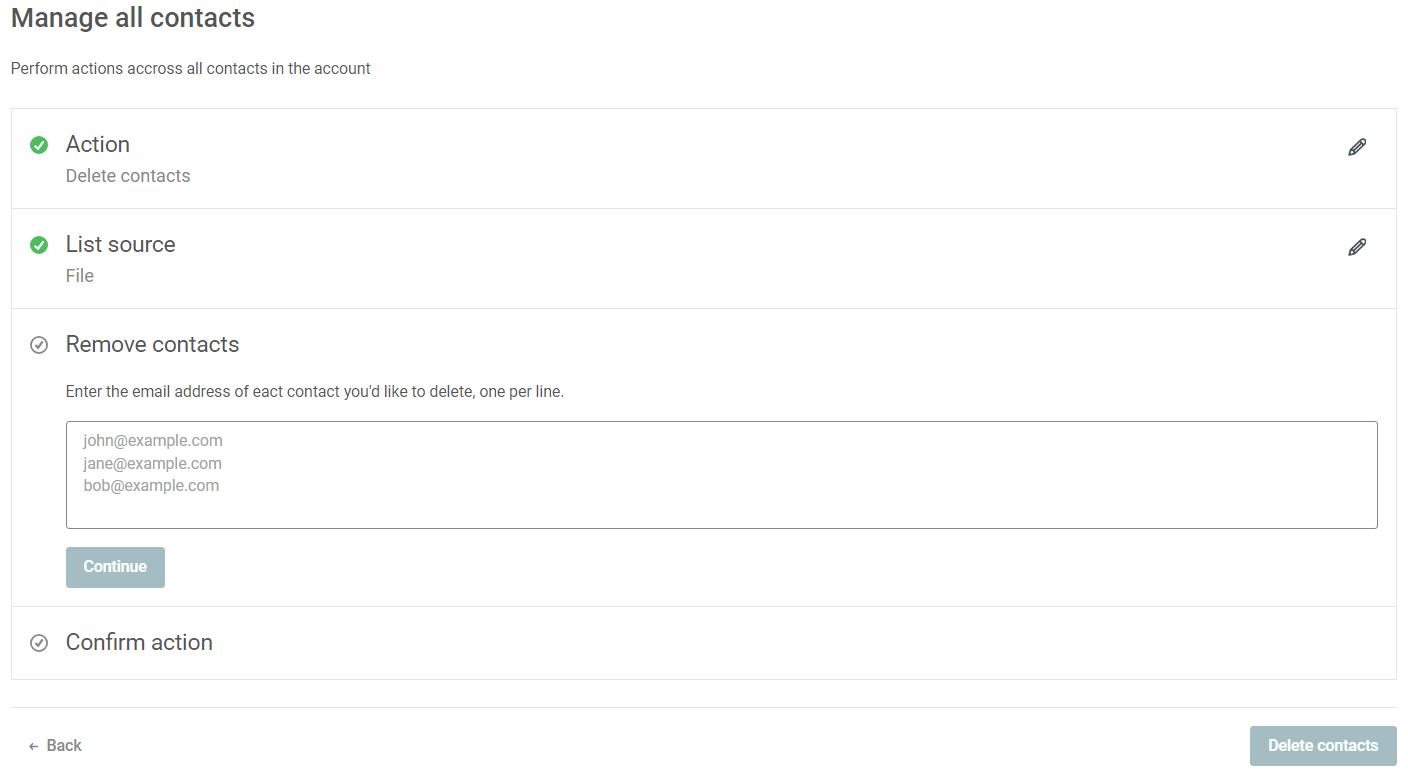 Whichever process you choose you will be prompted to enter a confirmation phrase "DELETE" before proceeding with the deletion process.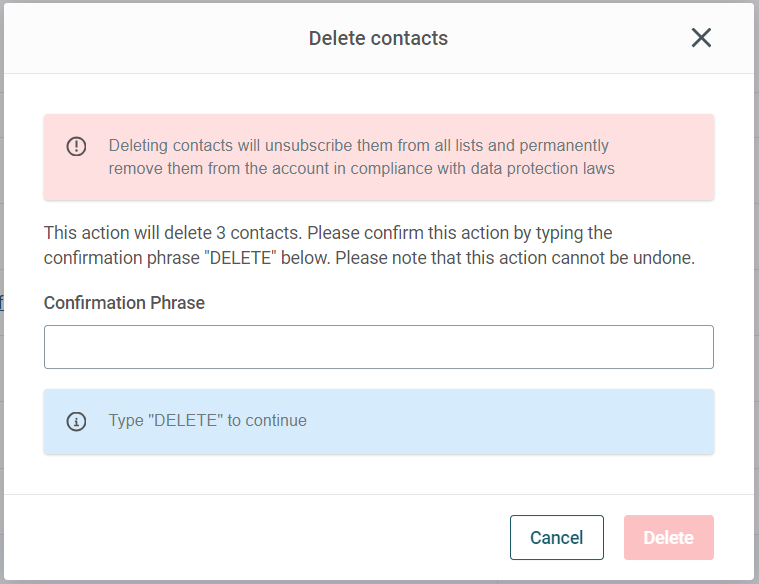 It's essential to note that the confirmation phrase is case-sensitive, meaning it must be entered in CAPITAL letters. Failure to input the phrase correctly will prevent you from proceeding with the deletion.
Please bear in mind that deleting contacts will automatically unsubscribe them from all mailing lists and permanently remove them from your account. Once deleted, the contacts cannot be recovered.

For more information on contact management, please read:
•
Remove/Unsubscribe contacts from a list
•
Managing Unsubscribes
•
Managing Bounced and Blocked Emails