You can easily copy a sent or draft campaign using the Duplicate option.
Go to your
Campaigns
page and click on the
'Sent'
tab or the
'Draft'
tab.
Find the campaign you want to duplicate, click on the
cogwheel and then '
Duplicate'
.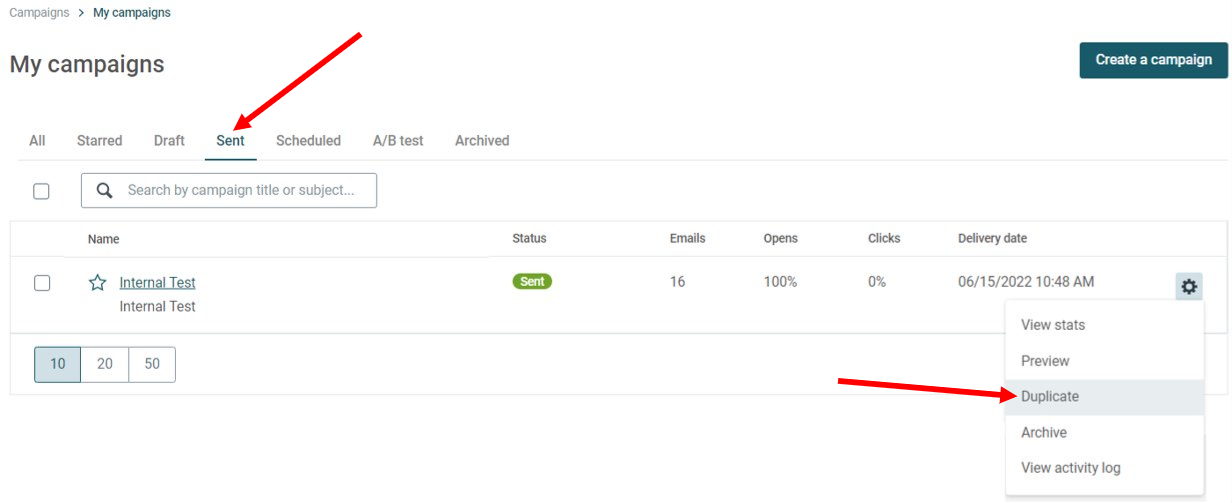 On the Campaign details page on the
newly duplicated campaign
, you can change the newsletter details, edit the design, or simply click
'Back to My Campaigns'
.