Use our re-qualification email template to create your own re-engagement campaign asking your contacts if they want to still continue receiving marketing emails from you. Your contacts can then choose to stay on your list or to unsubscribe.
Step 1:
Download the
requalification email template
.
Step 2:
Create a new campaign. On the "Choose how you want to design your email" screen, select
'Code in MJML'
and import the MJML template file. When prompted, choose the Drag and Drop Editor option.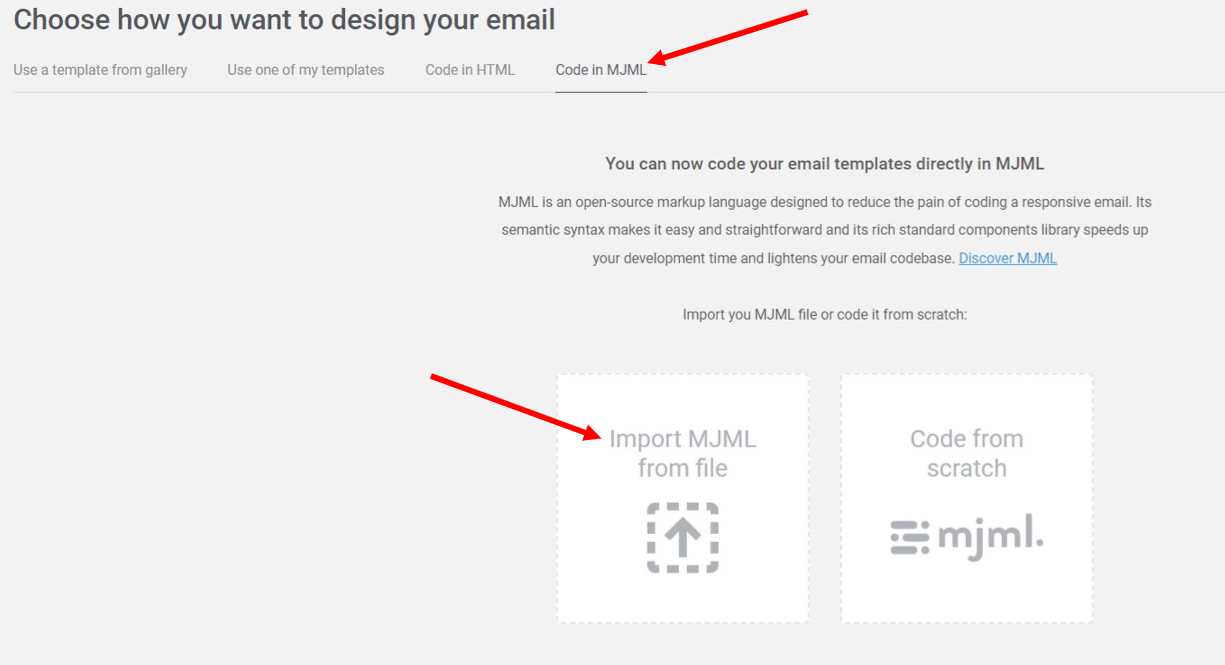 Step 3:
In the Email Editor, click the
"Yes, keep me in your list"
button and enter a link to a page on your website to thank your contacts for confirming their interest in receiving your marketing emails.
(No work is needed on the
"No, unsubscribe"
button as it is already linked to the Mailjet unsubscribe link.)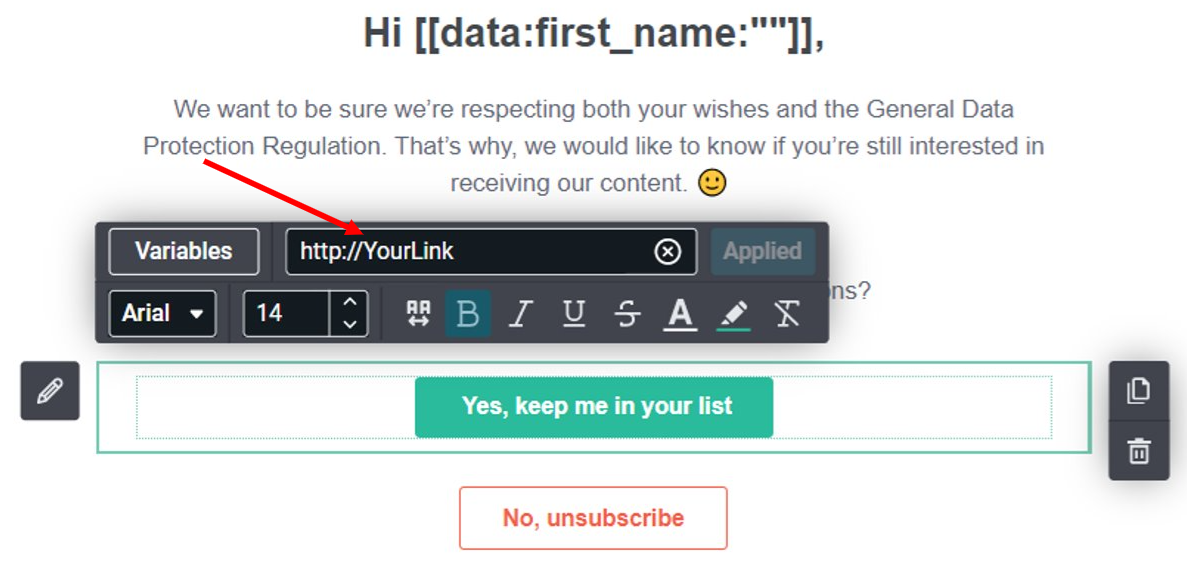 Step 4:
Finish customizing your campaign and send it to all your contacts.
How to Show Proof of Consent:
Any contact who wanted to continue receiving your marketing emails clicked on the "Yes, keep me in your list" button and this click information (proof of consent) can be found in your Campaign Stat's Click Analytics section.
Go to your campaign statistics and click
'Links'
at the top of the screen.
The Clicks List table shows which contacts gave their consent by clicking the "Yes" button link. Click the
'Download'
button to save this proof of consent (opt-in) locally. And this list can also become your new contact list of consenting and interested recipients.
Related Reading:
•
GDPR: A Mailjet "How-To" Guide to Prove Your Contact's Consent