You can download a template from one sub-account and then upload it to another.
If you wish to use the template in the drag-and-drop interface of
Mailjet's Email Editor
, the template needs to be downloaded in
MJML format
. Otherwise, a template downloaded in HTML format can only be used in the HTML Expert Mode of the Email Editor.
To download a template
, from the template gallery:
• Click on Options (cog icon)
• Select Download as → MJML file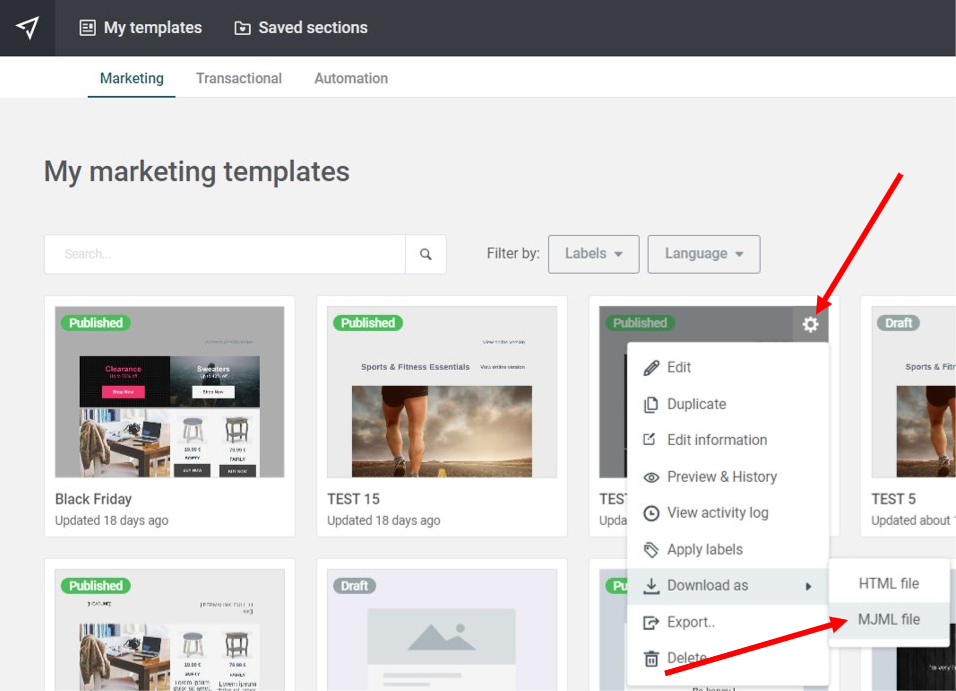 Now switch to a different sub-account and go to its template gallery.
To upload the template:
• Click 'Create a new template'
• Choose 'By coding it in MJML'
• Select 'Import MJML from file' and import the MJML file you had downloaded
• When prompted, click the 'Use drag-and-drop' button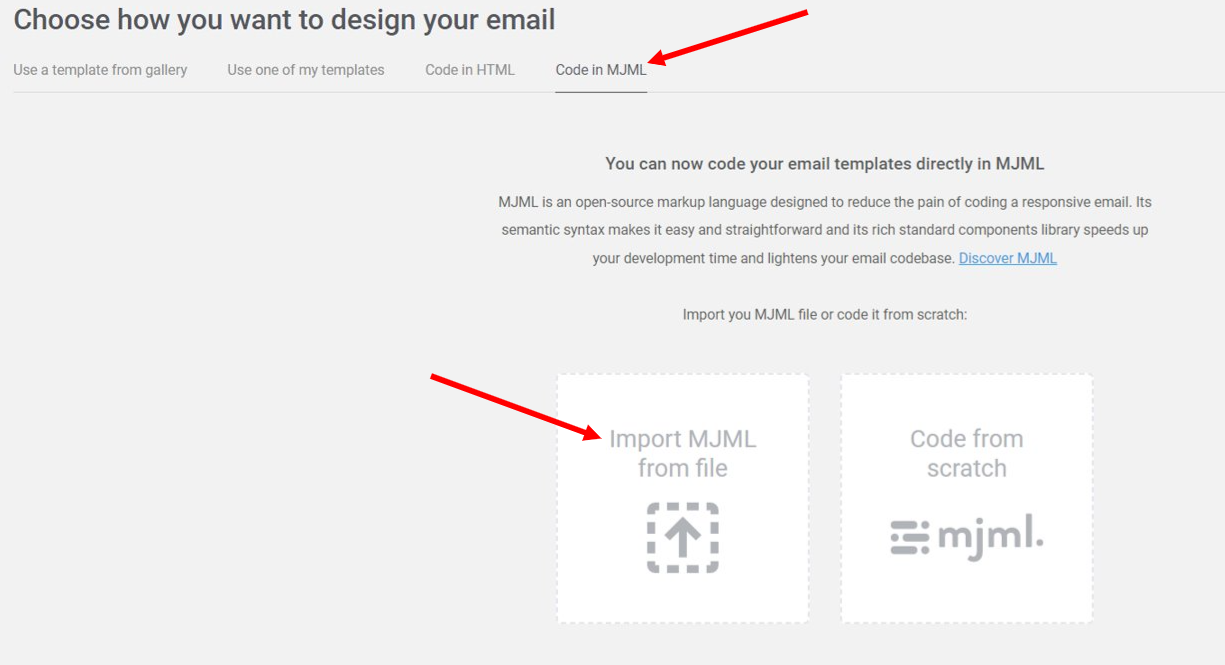 Related Reading:
How to copy a template from your Primary account to a sub-account
.