When creating a Mailjet account within Azure, by default, you have one API Key (Master Account) to send your mailings through. It is possible to create additional API Keys (sub-accounts) to use via API for your transactional emails.
To create additional API Keys, please contact our Support Team and provide your Azure Subscription ID & Azure Email Address.
Once the API Key limit has been increased, you can create the additional sub-accounts. Open the Mailjet resource within Azure, then click
Account → Master API Key & Sub API key management
.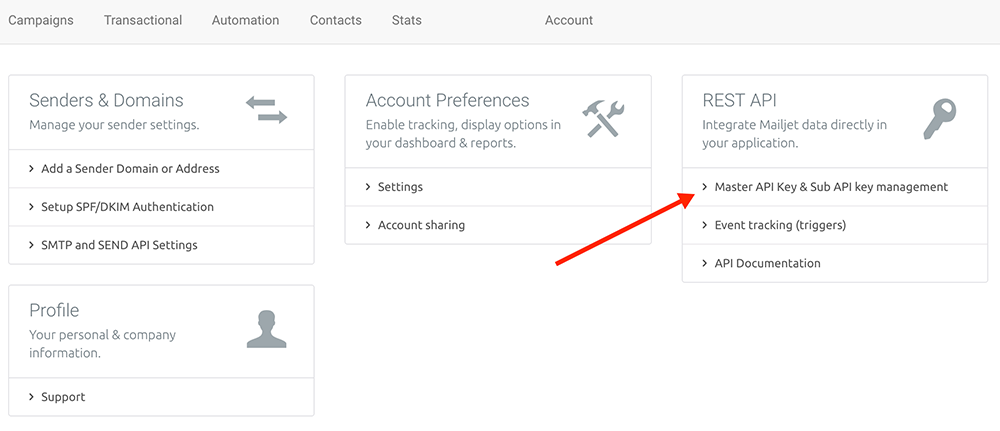 Click
'Create a new Sub-Account API Key'
.

Enter an API Key name and click
'Create'
.

Your sub-account is now active and ready to use via API.