IONOS allows their customers to configure their DNS records! And it's very simple!
Start by logging into your IONOS customer interface and in the Domains click on 'Manage domains'.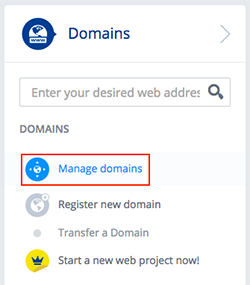 Click on the domain name that you have already added to your Mailjet account and a new menu will appear. Then click 'Edit DNS Settings'.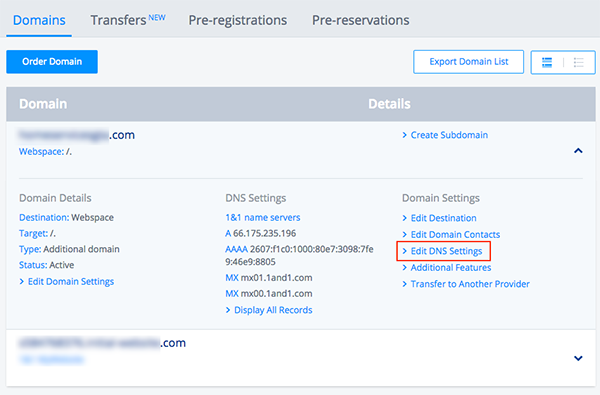 Scroll down the page to the TXT, SPF and SRV Records section.
Click on 'Add Record'.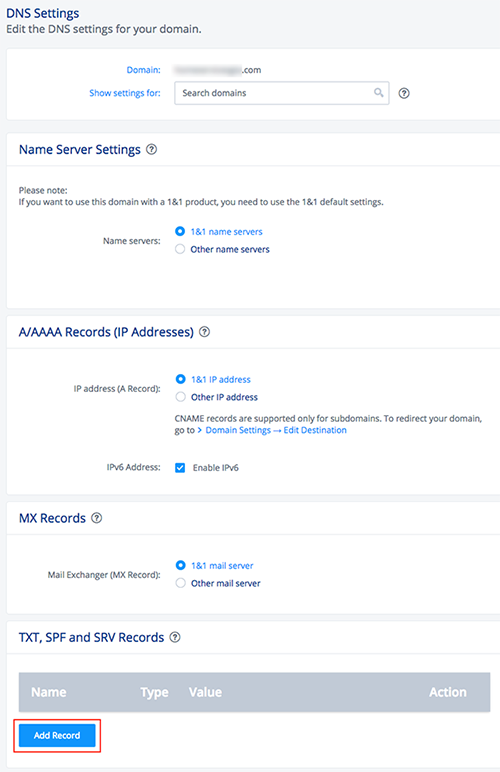 Let's create the SPF record first.
In the pop-up window, select the type TXT, and enter SPF record value for your domain. (To view the SPF value, go to the Sender domains & addresses page, and click Manage → SPF/DKIM Info for the desired domain.)
Once ready, click Add.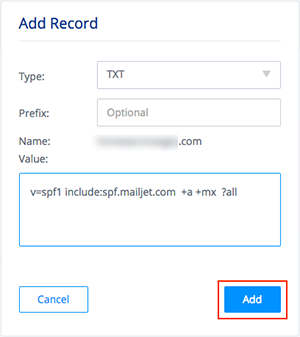 And the new TXT record has been created.
Click on 'Add Record' to create the DKIM record.

In the pop-up window, select TXT, and enter the prefix: mailjet._domainkey
Then paste the (very long) DKIM key that you can find in your Sender domains & addresses. Click on 'Add'.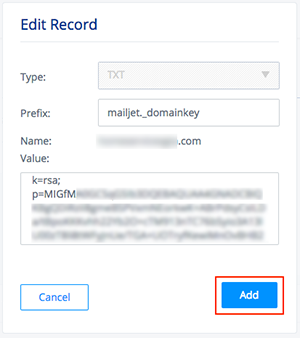 Your new TXT records will be displayed as shown below.
Click 'Save'.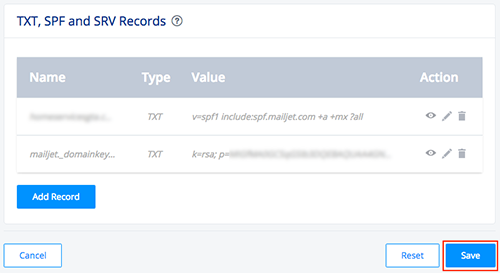 Then confirm the save.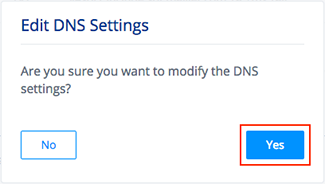 And you are done!

Please note, it make take some time for the new settings to reach Mailjet.
To check if your settings have propagated, go back to your Mailjet page where your SPF & DKIM values are located and check the status.