The Subaccount Usage page will allow you to see the email volume, email validations, and email previews used by each of your sub-accounts for a specific billing period or for a selected time range (max 90 days). 
 You can easily check them by going to Account settings → Sub-account Usage.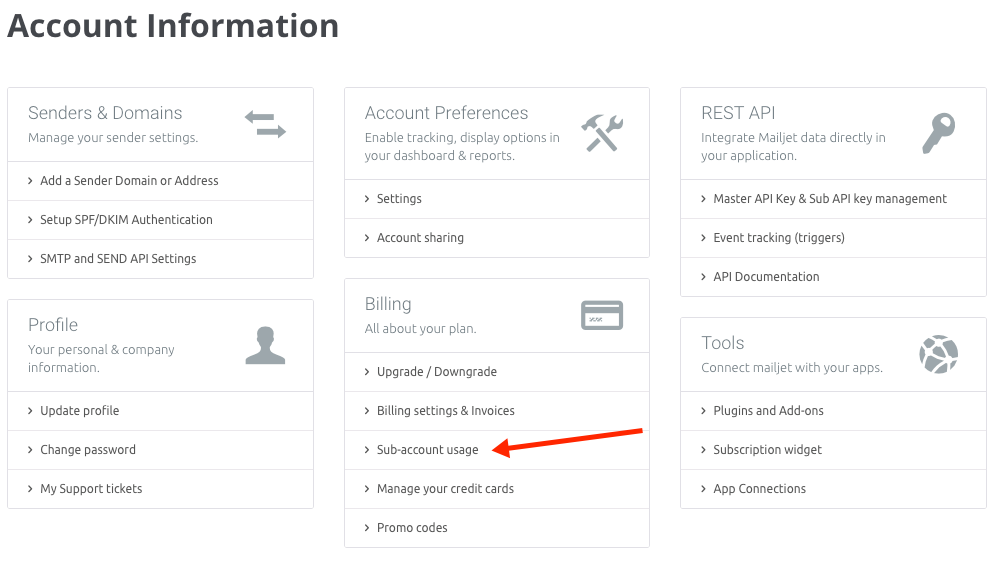 Note: The Subaccount Usage page is only accessible from the Primary Account that has at least one sub-account.  
By default, the volume shown is for the last completed billing/subscription period, or for new accounts, the billing period to date and is ordered by emails sent by sub-account in descending order. 
The percentages shown in the table are calculated from the total number of emails used per category (email volume, email validations, and email previews). 
In the event you change your subscription plan before the subscription period is completed, the sub-usage table will show the volume of the last completed cycle.  
Note: the usage is refreshed once every 24 hours (between 01:00:00 and 02:30:00 UTC).  
To check the volume used for a specific period, different from the billing period, use the data range selector. Note that the selected period range cannot exceed 90 days.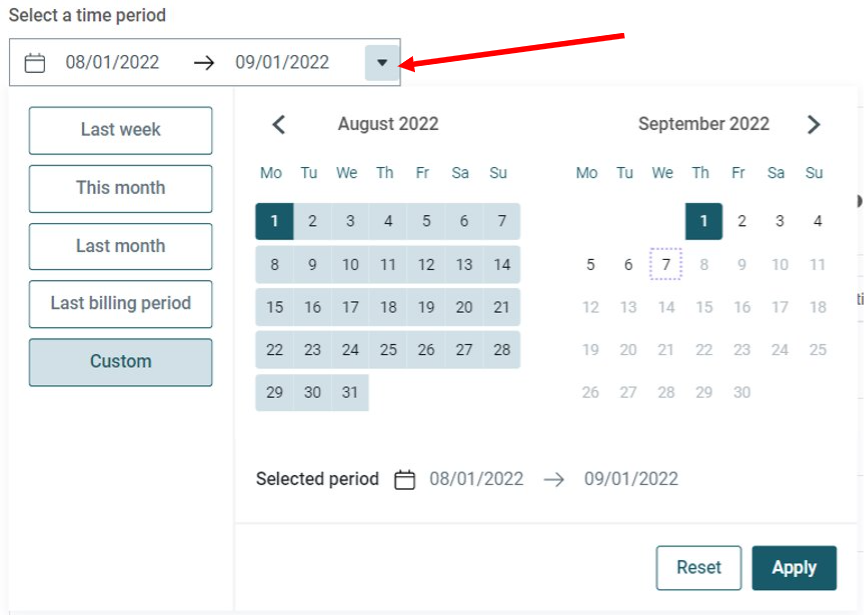 Once you have selected the period you want to display, you can export your data to save it elsewhere or share it with your accountant, for example.

The exported data will be generated in a CSV file.