Summary 
What is 2FA? 
Two-factor authentication (2FA) is a method of adding additional security to your account. The first "factor" is your usual password which is standard for any account. The second "factor" is a verification code retrieved from an app on a mobile device.  
Setting up a Two-factor authentication (2FA)
Important Note: When using the sharing account feature, please be aware that Two-factor authentication (2FA) is only available for primary accounts. For the utmost security and protection, we strongly recommend enabling 2FA for both the primary and shared accounts.
If the person you intend to grant access to doesn't have a Mailjet account, advise them to create an account with us first and activate the 2FA function on their end before sharing your account with them.
Currently, a Mailjet account can only utilize either 2-Factor Authentication (2-FA) or Single Sign-On (SSO), but not both simultaneously.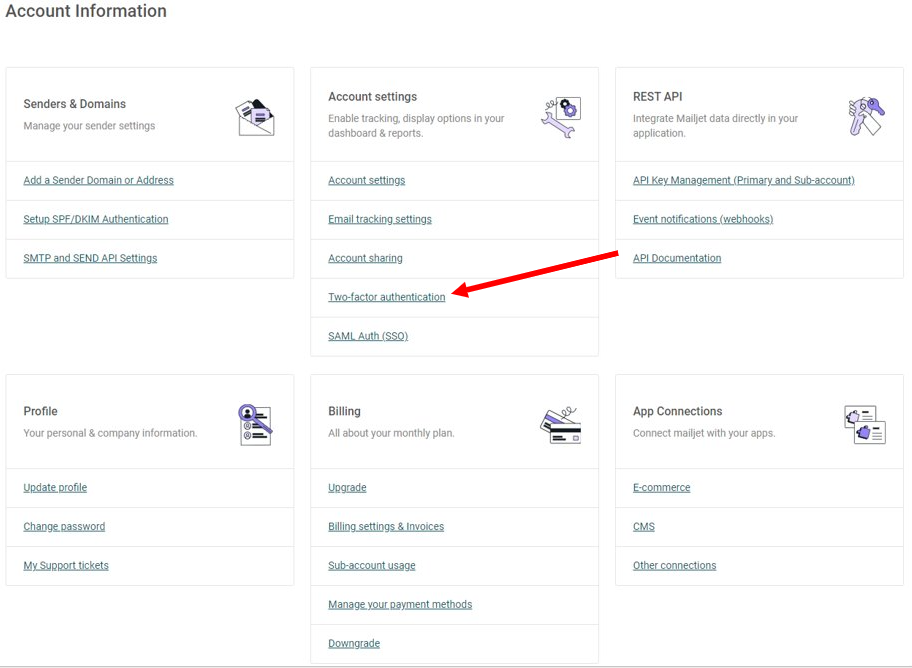 Once there, click on the "Configure One-time password" button.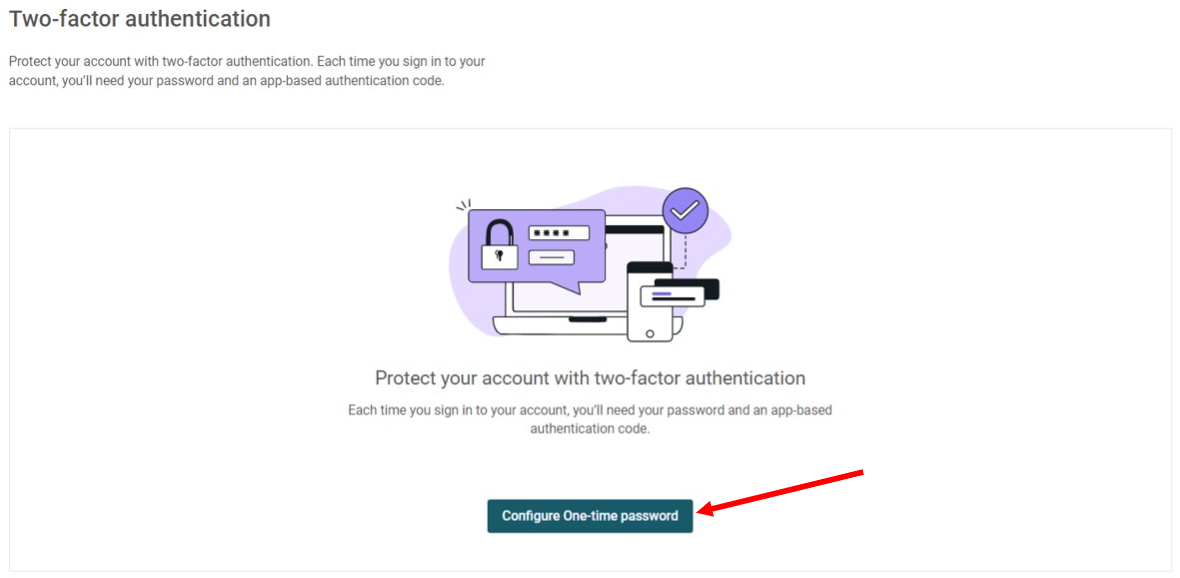 A new window will then pop up, asking you to use an authentication app.
Here are some examples of 2FA apps for your mobile device you can use: 
Google Authenticator 

Microsoft Authenticator 
Once you have downloaded the app of your choice, you will need to scan the QR code shown on your screen.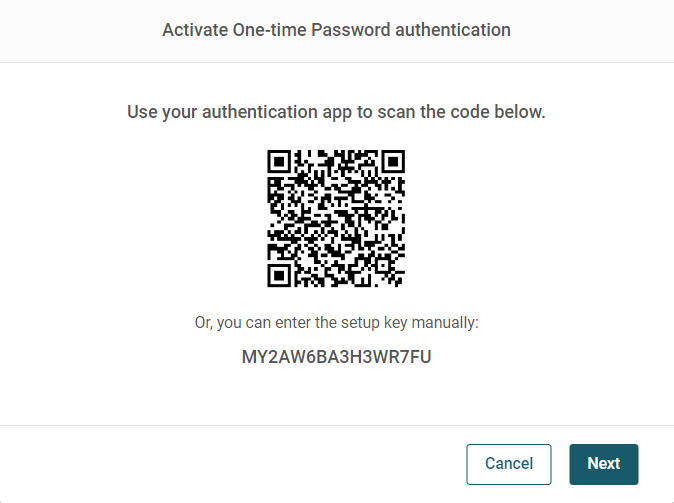 For this example, we will use Google Authenticator. Click on the "+" icon in the lower right corner once the application is launched.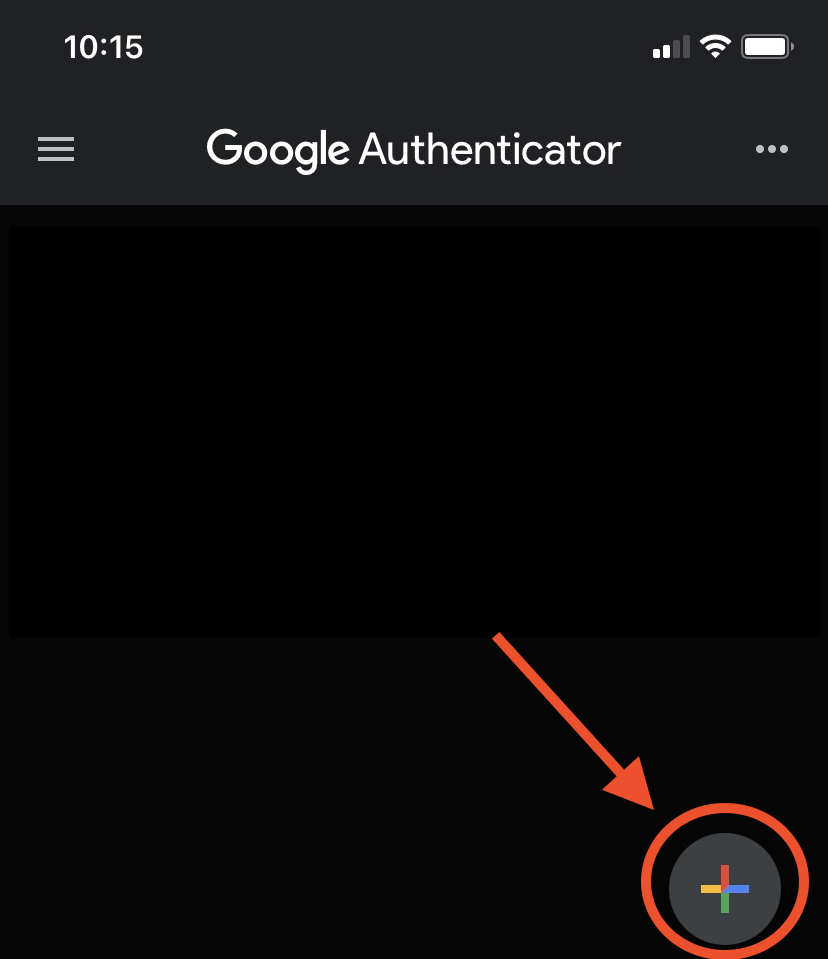 Select the "Scan a QR code" option and point your device's camera toward the patterned box (QR code).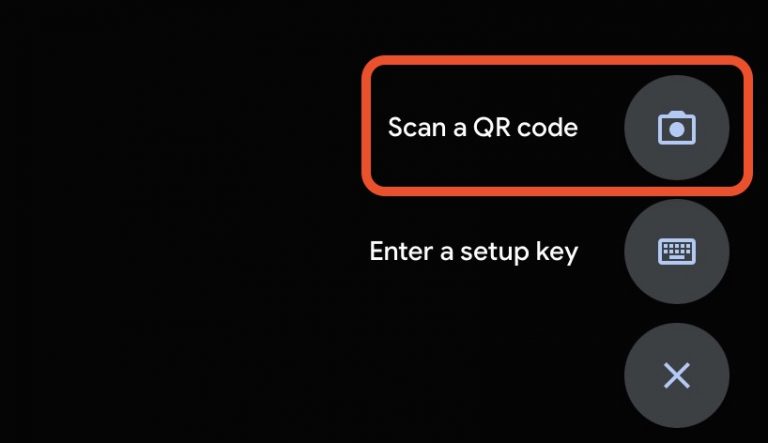 If you can't scan the QR code, you can enter the two-factor authentication secret key into the app, by selecting "Enter a setup key" on your device.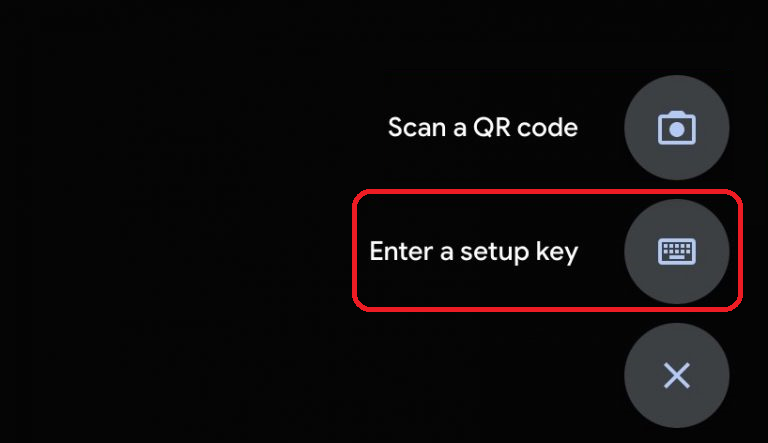 Enter your account name, then your setup key displayed on your Mailjet account. Make sure the "Time-based" option is selected, to ensure the code you enter is aligned with the latest passcode generation of the authenticator. Click "Add".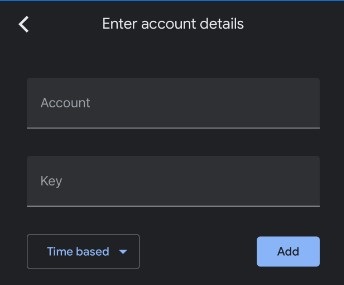 The next step will be to COPY your account recovery keys to a secured place in the event you lose your device and can't receive two-factor authentication codes. In such cases, you can use one of the recovery codes instead of the generated code by the authenticator.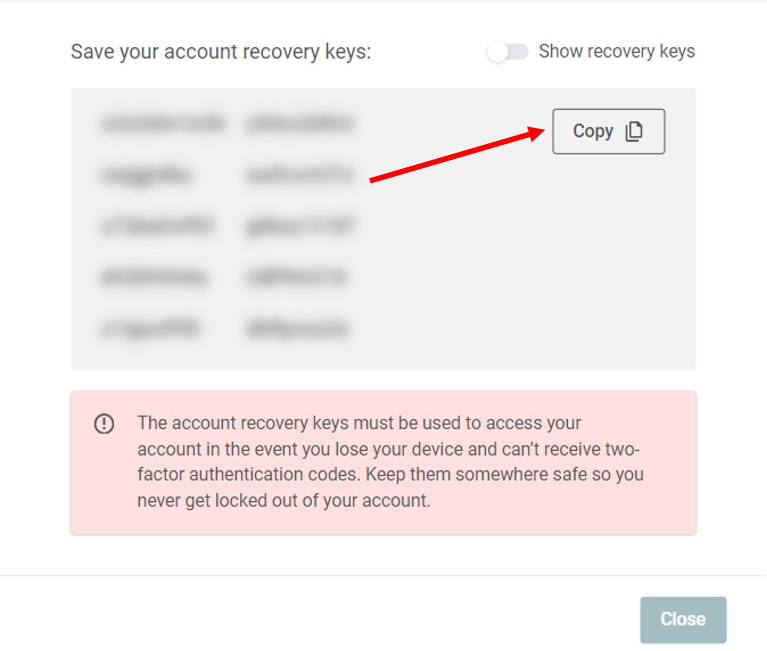 Once all recovery codes are saved, click "Next". You will be then asked to enter an authentication code generated from your mobile app.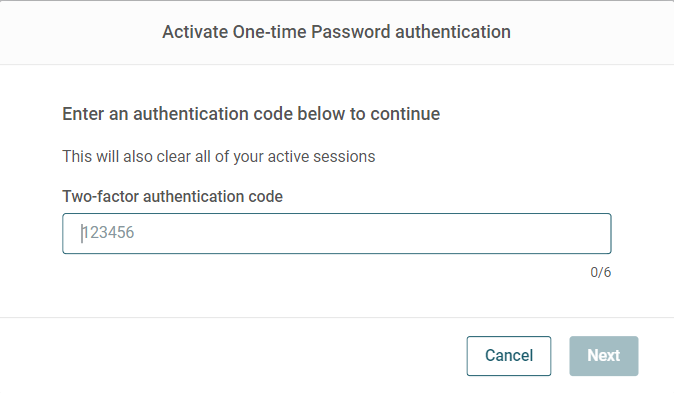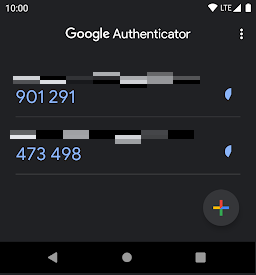 After the code is verified you will be logged out from your account and asked to log in again.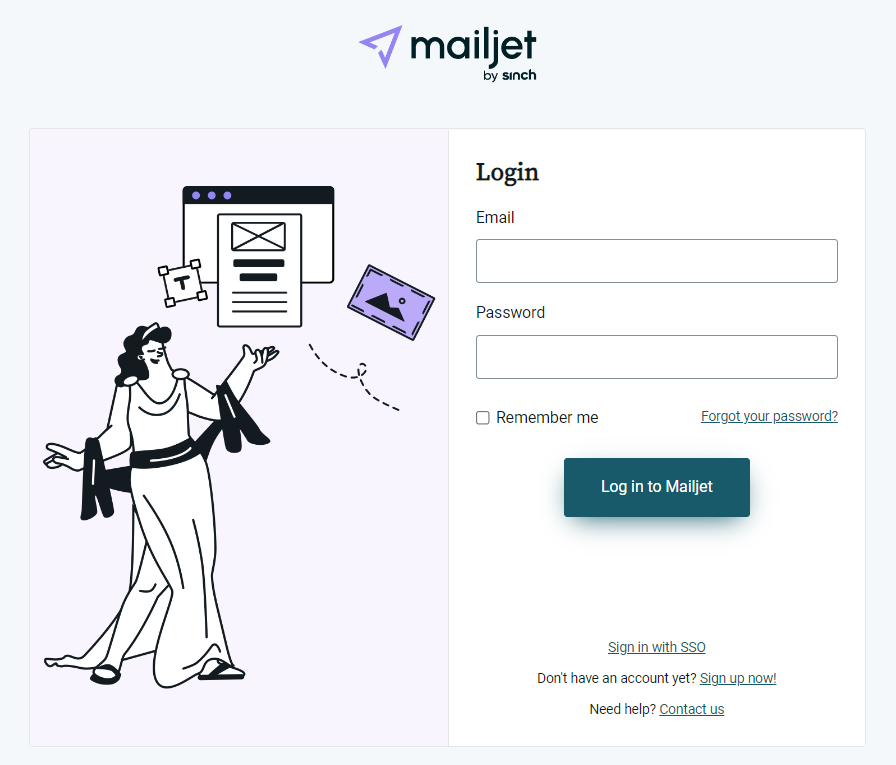 Click on the "Log in to Mailjet" button. In the next window enter the authentication code generated from your mobile app.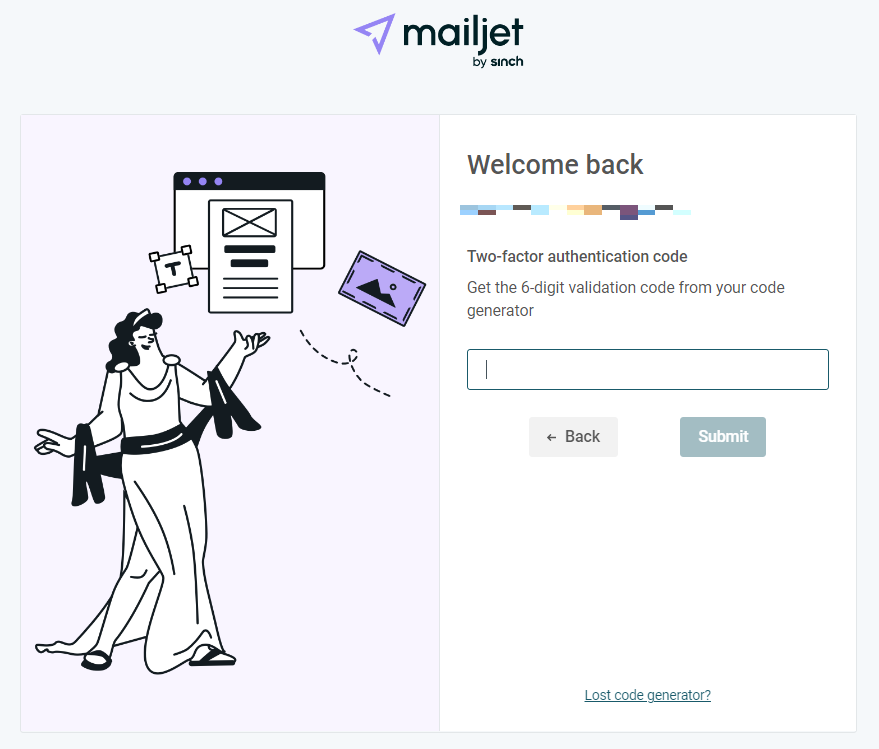 Congratulations. Your account is now protected with two-factor authentication.
Now, each time you log into the account you've connected with Google Authenticator, the account will request you to enter a six-digit verification code. Simply open the Google Authenticator app, and use the randomly generated code.
Disabling Two-factor authentication (2FA)
If you no longer want to use 2FA, go to Account Settings > Two-factor authentication and you'll be given the option to disable it. You'll be asked to enter a 6-digit verification code, just as you would when logging in. Alternatively, enter one of your 10-character recovery keys. After this, 2FA will be turned off on your account.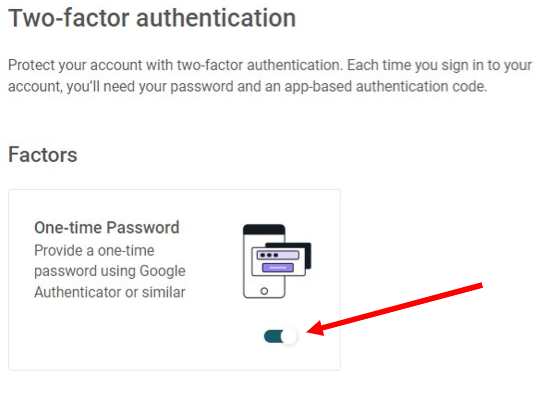 Generate new recovery keys
When you set up 2FA, you'll be given a number of 10-character recovery keys. You can use these if you lose access to your 2FA app (e.g. if your phone gets broken or stolen).
If for some reason you need to use one or more recovery keys (case-sensitive and need to be entered in all caps) or feel that they have been compromised, you should generate a new set (especially if you are down to three or fewer remaining). 
Each recovery key can only be used one time, and it takes two of them to turn off 2FA (the first to log in with 2FA, and the second to turn off 2FA after logging in).
To generate a new batch of recovery keys, simply go to Account Settings > Two-factor authentication and click on "Generate new keys". This will void all of your previous recovery keys and create a new batch.