You can add up to 100 senders per API Key. A sender can either be a manually validated sender address or a sending domain.
The Sender Domains & Addresses page will list all current sending domains and (manually validated) sender addresses. The total declared senders is the sum of the domains and the sender addresses (regardless of status).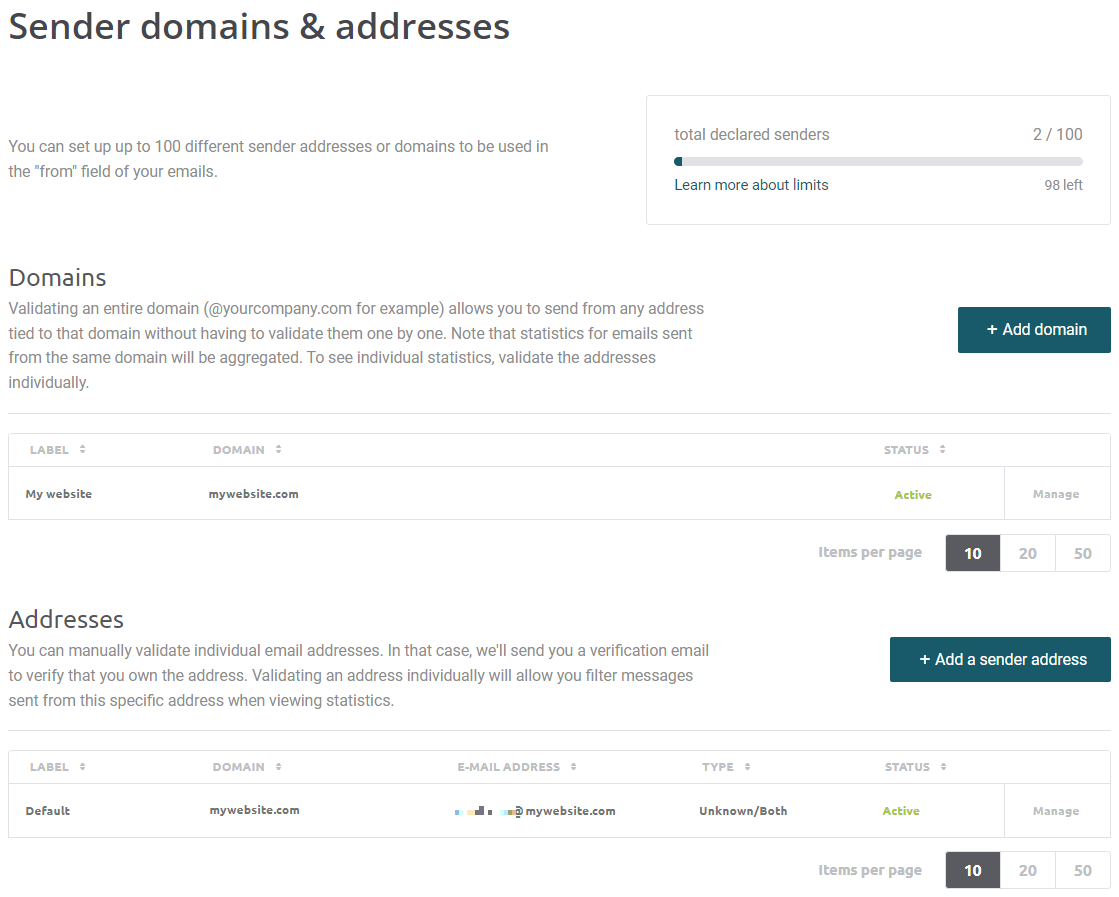 From the example above, this account above has
2
declared senders:
• 1 validated domain (*@mywebsite.com)
PLUS
• 1 manually validated sender address (xxx@mywebsite.com)
Sender addresses tied to a validated domain that have not been manually validated (do not appear in the Addresses table) are
not counted
toward the sender limit. Using the example from above, you can send from various @mywebsite.com email addresses (sofia@mywebsite.com, paul@mywebsite.com, ...) and it will not affect the declared sender limit.
If you do reach the 100 declared sender limit, the
'Add Domain'
and
'Add a Sender Address'
buttons will be disabled. To continue adding senders, you can delete sender addresses you are not using or create a
new sub-account